Beyond simply using Low/Full for your Pantry items, you can now set unique item quantities!
Low or Full Quantities
The default unit of measurement of Pantry items is Low/Full. Toggle between Low/Full by tapping either option.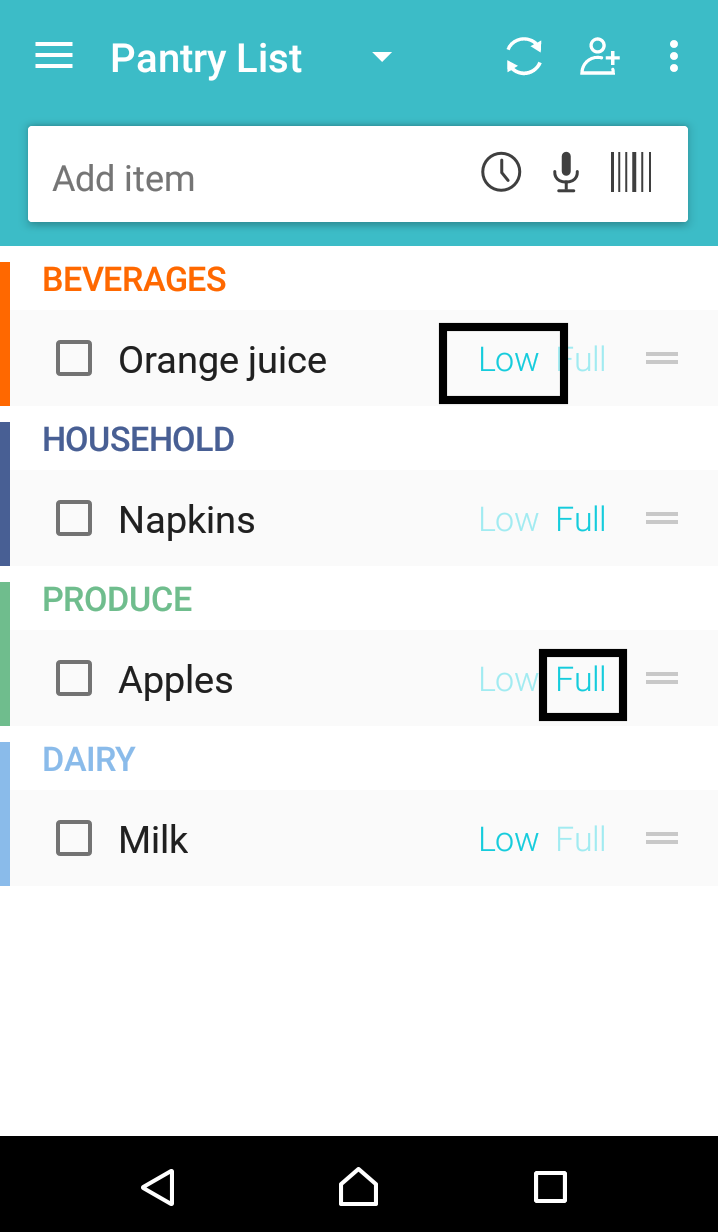 Numerical Quantities
To display a numerical quantity of a pantry item instead of Low/Full, tap the item and select the box next to Use number instead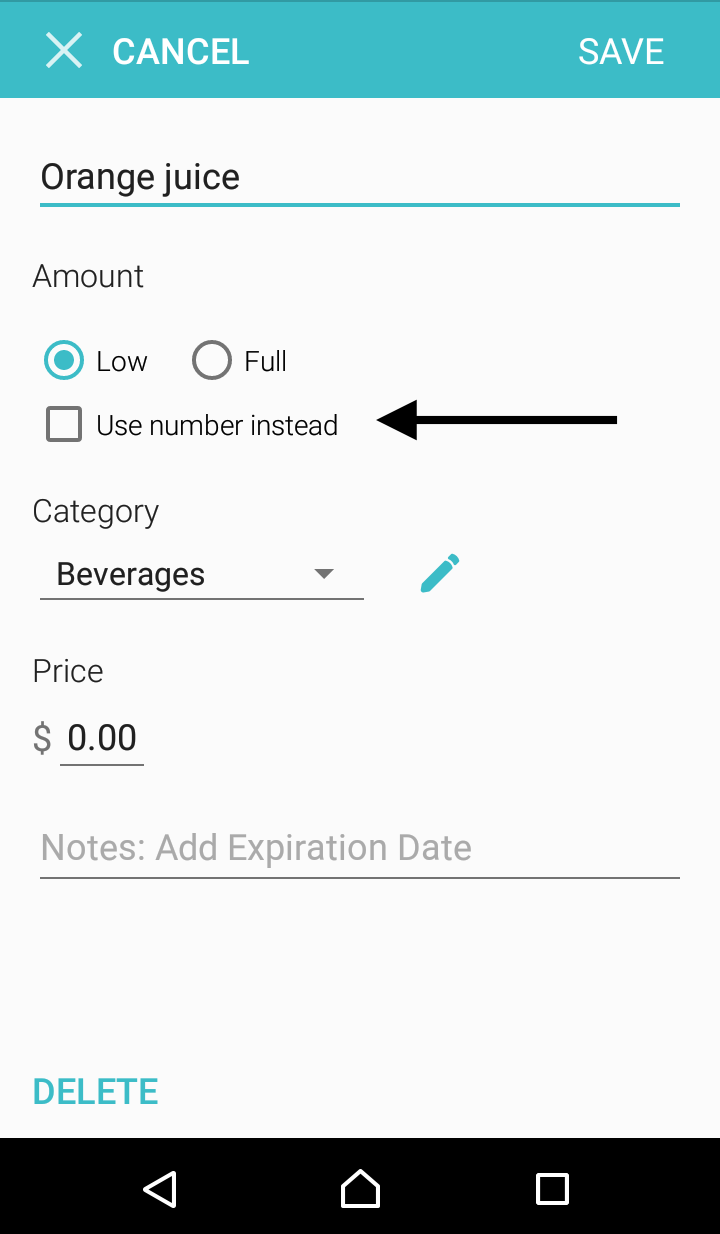 In the Amount area you'll be able to choose the numerical amount and the unit of measurement (sideway arrow). Select SAVE when you're done editing the item. When in the Pantry list, this item with now have a number in parenthesis next to it.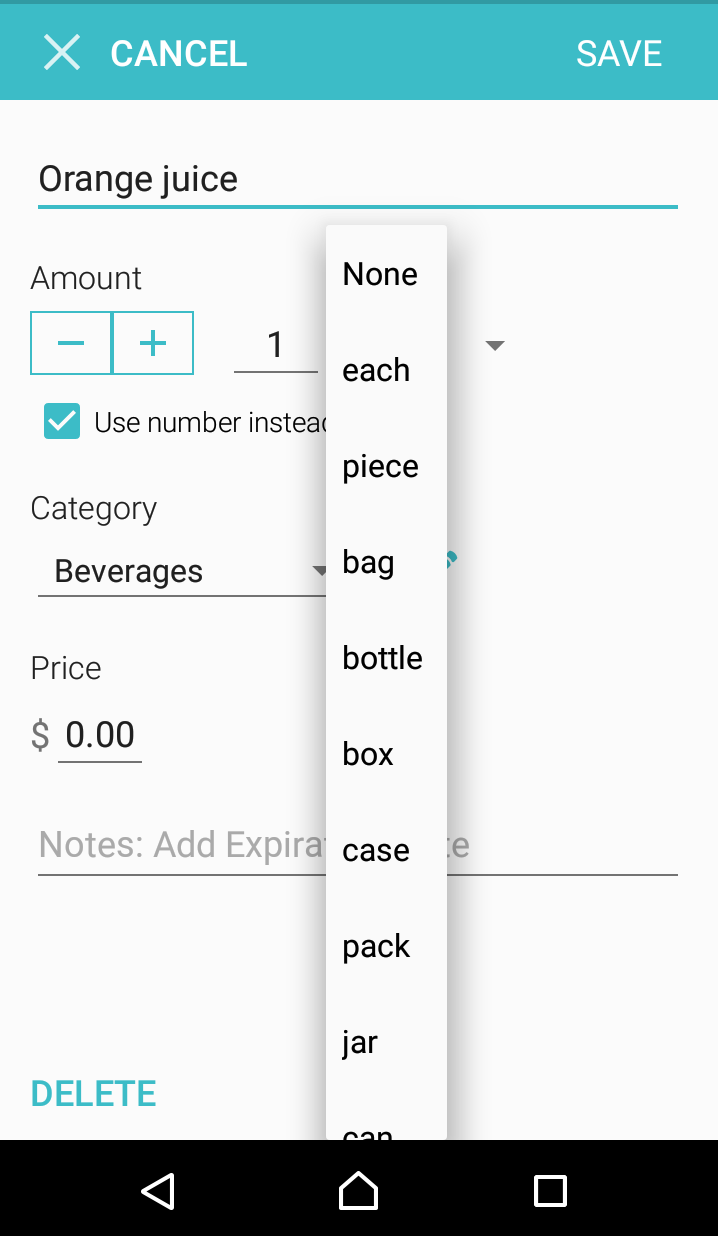 Change all items on once to either Low/Full or a numerical quantity
1. Head to the overflow menu (3 vertical dots on the right) and select Items setting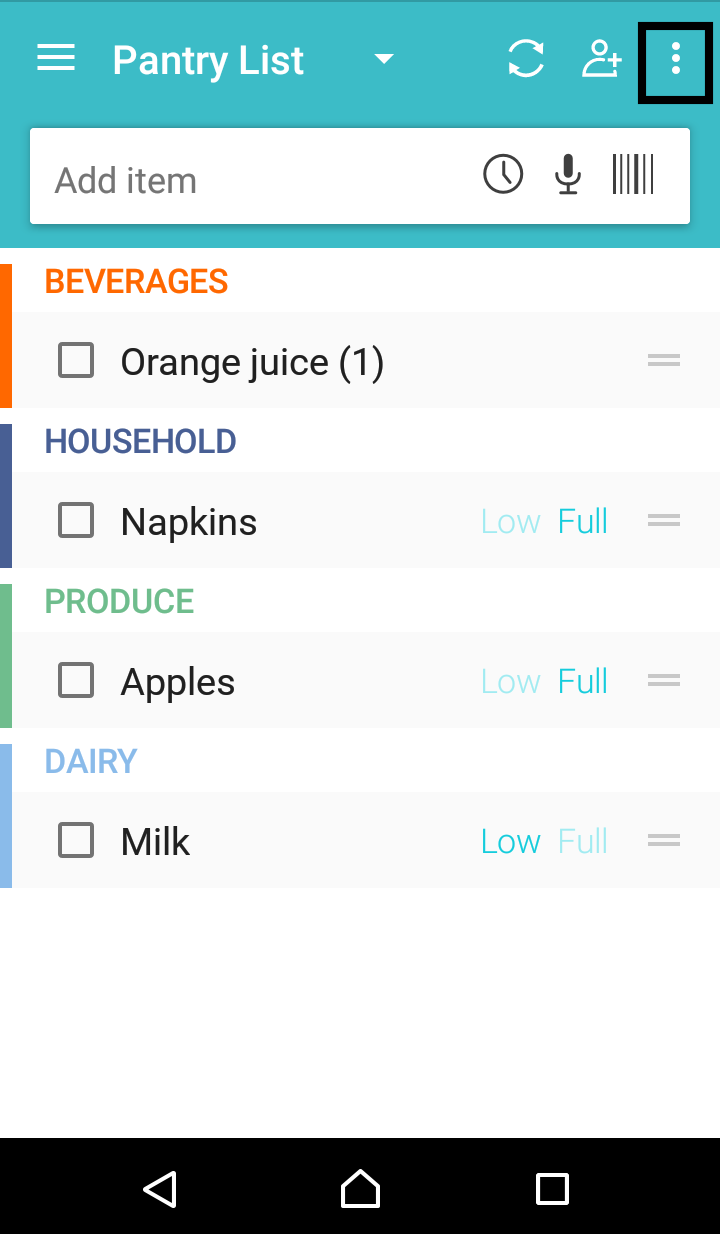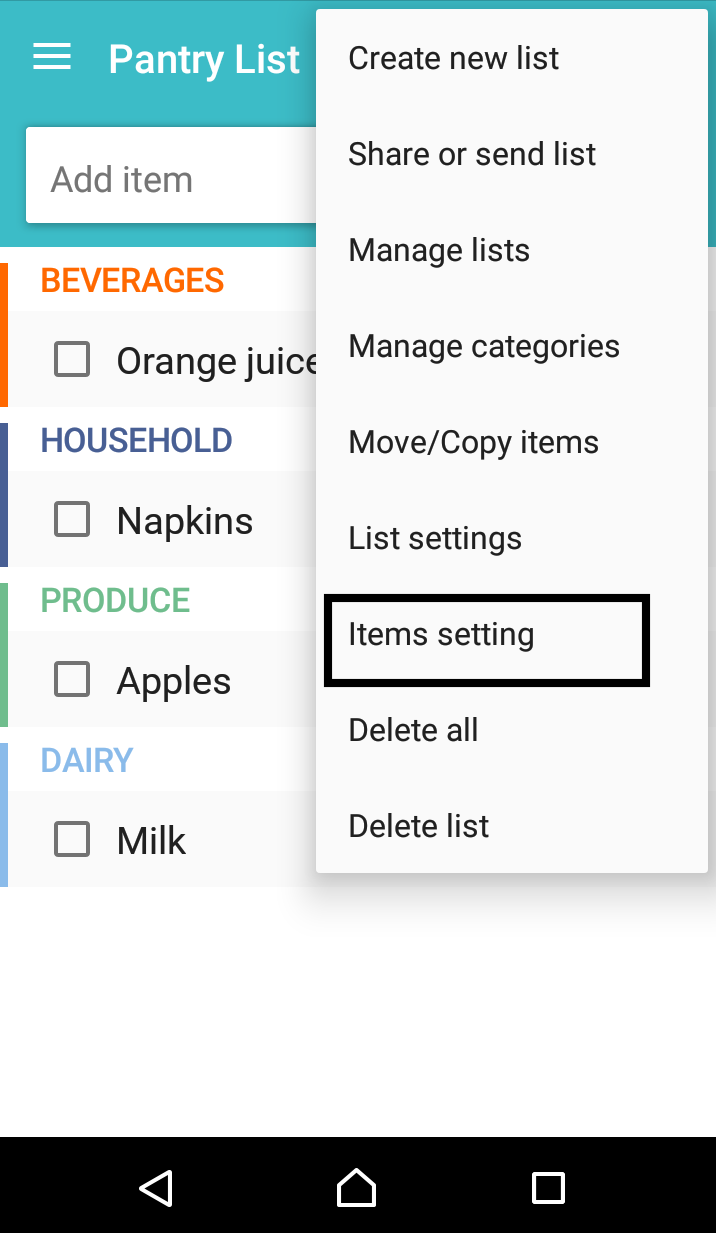 2. Choose either Low/Full or Numerical Quantities and select SET ALL to change how all items in your Pantry list display quantity.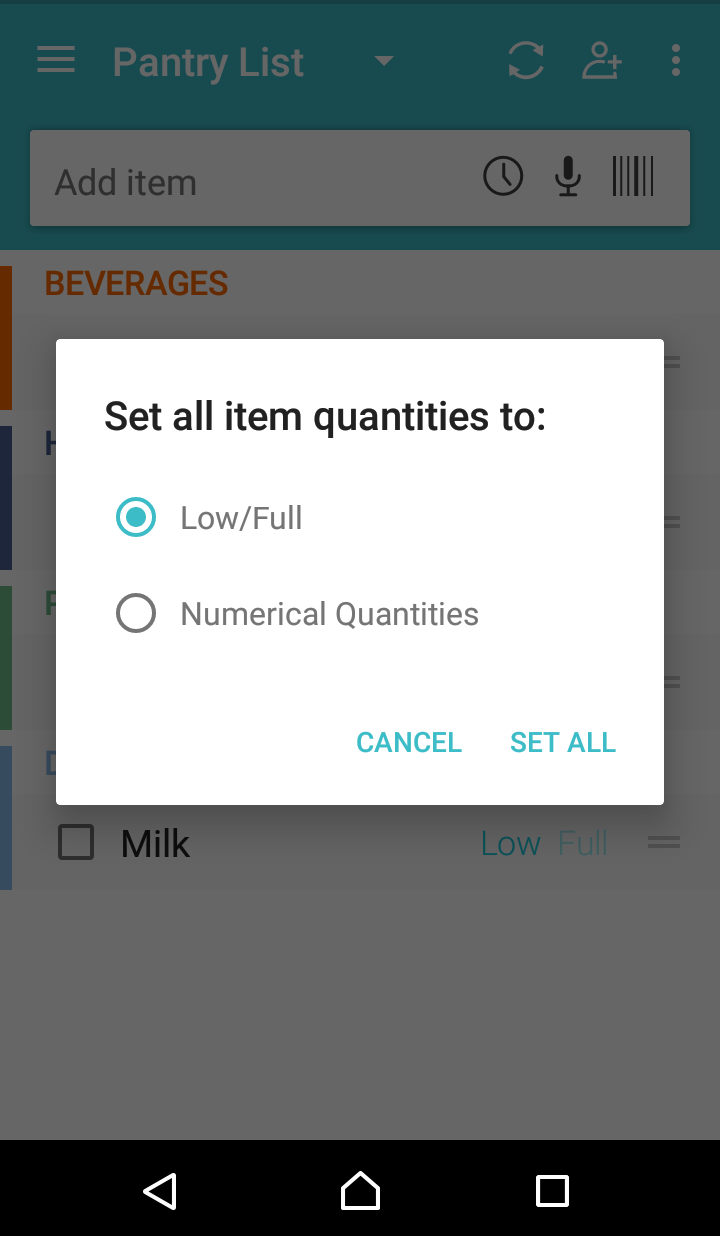 This change modifies all your Pantry items at once, but you can return to your list and continue to change individual items through editing their details as described above.
Need to restock you're pantry? You're in luck! You can easily move or copy items from your pantry list to any of your shopping lists. See how here.