Accessing and deleting items in your history is quite easy. Here's how:
1. Tap on the **Clock** symbol on the top of your list to access all your previously added items.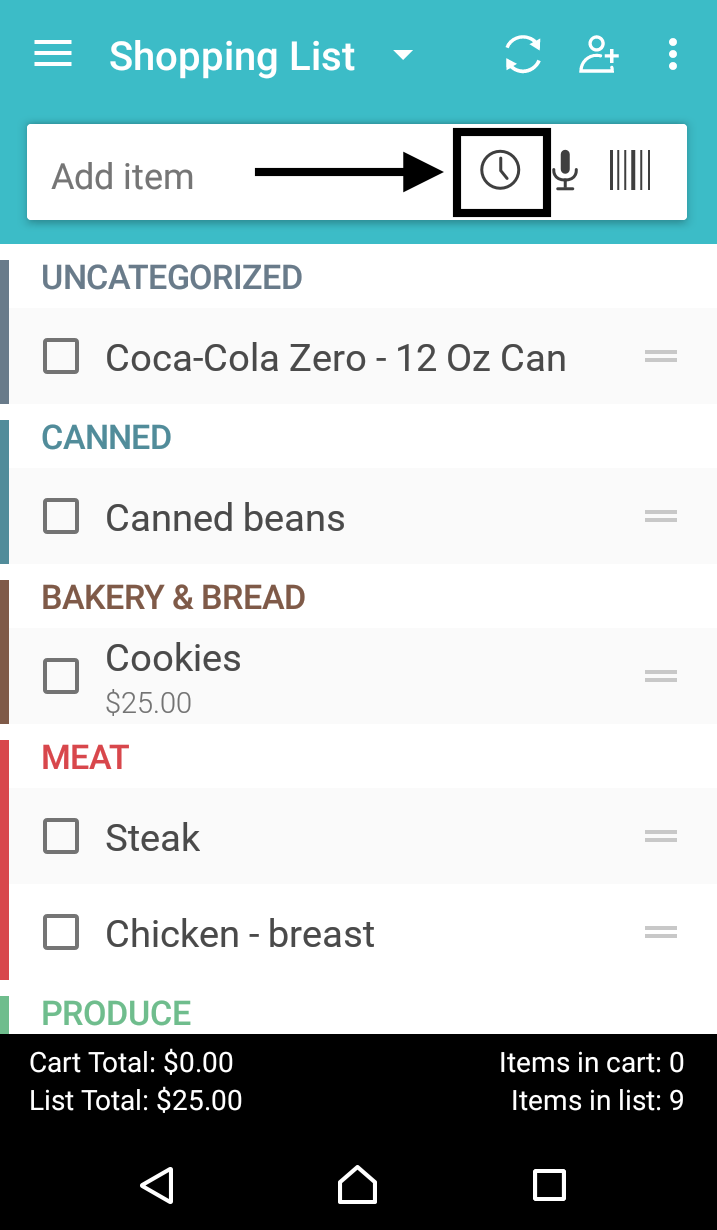 2. Scroll to the name of the item you would like to remove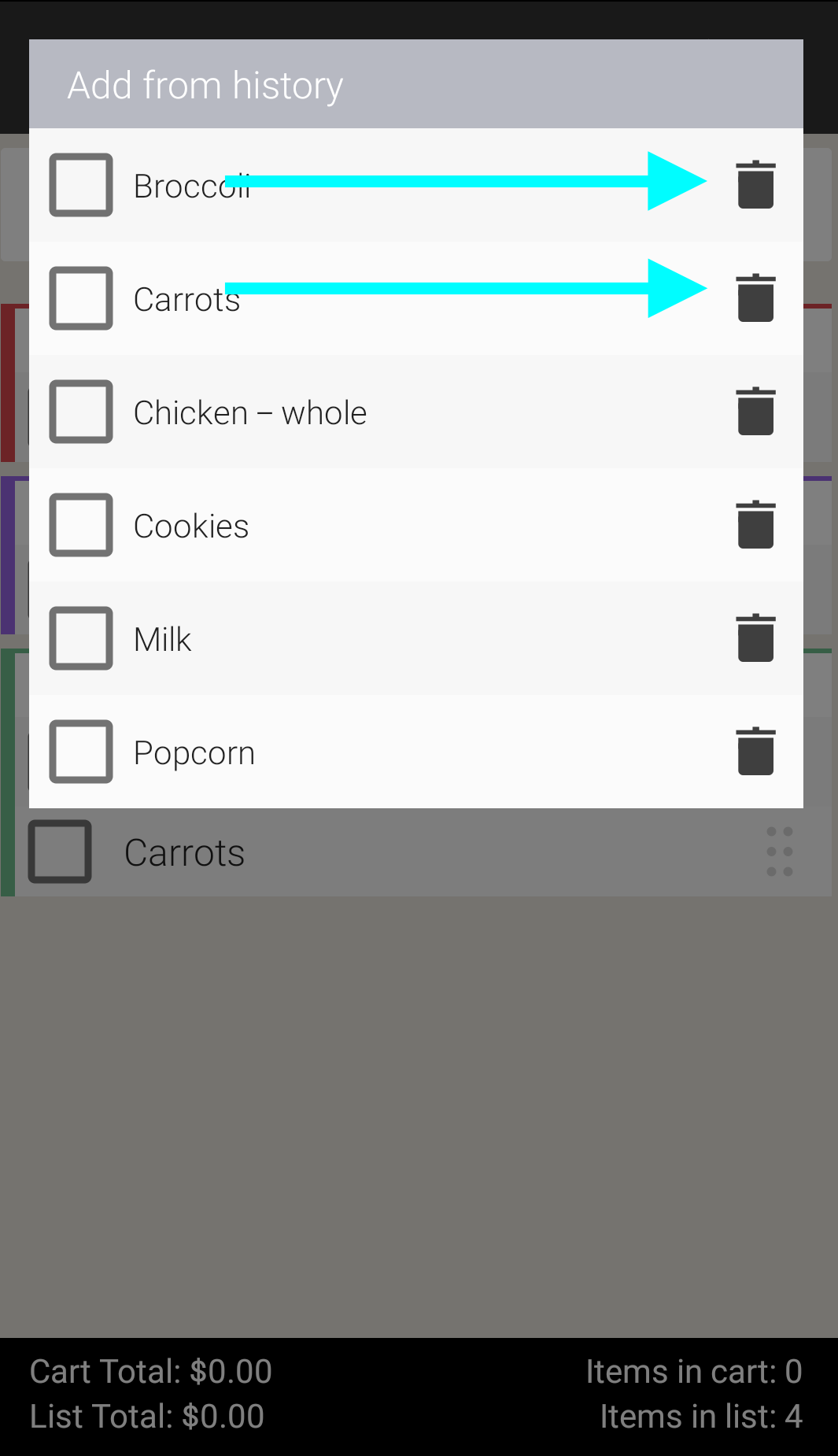 3. Press the **Trashcan** next to that item to remove it from your history!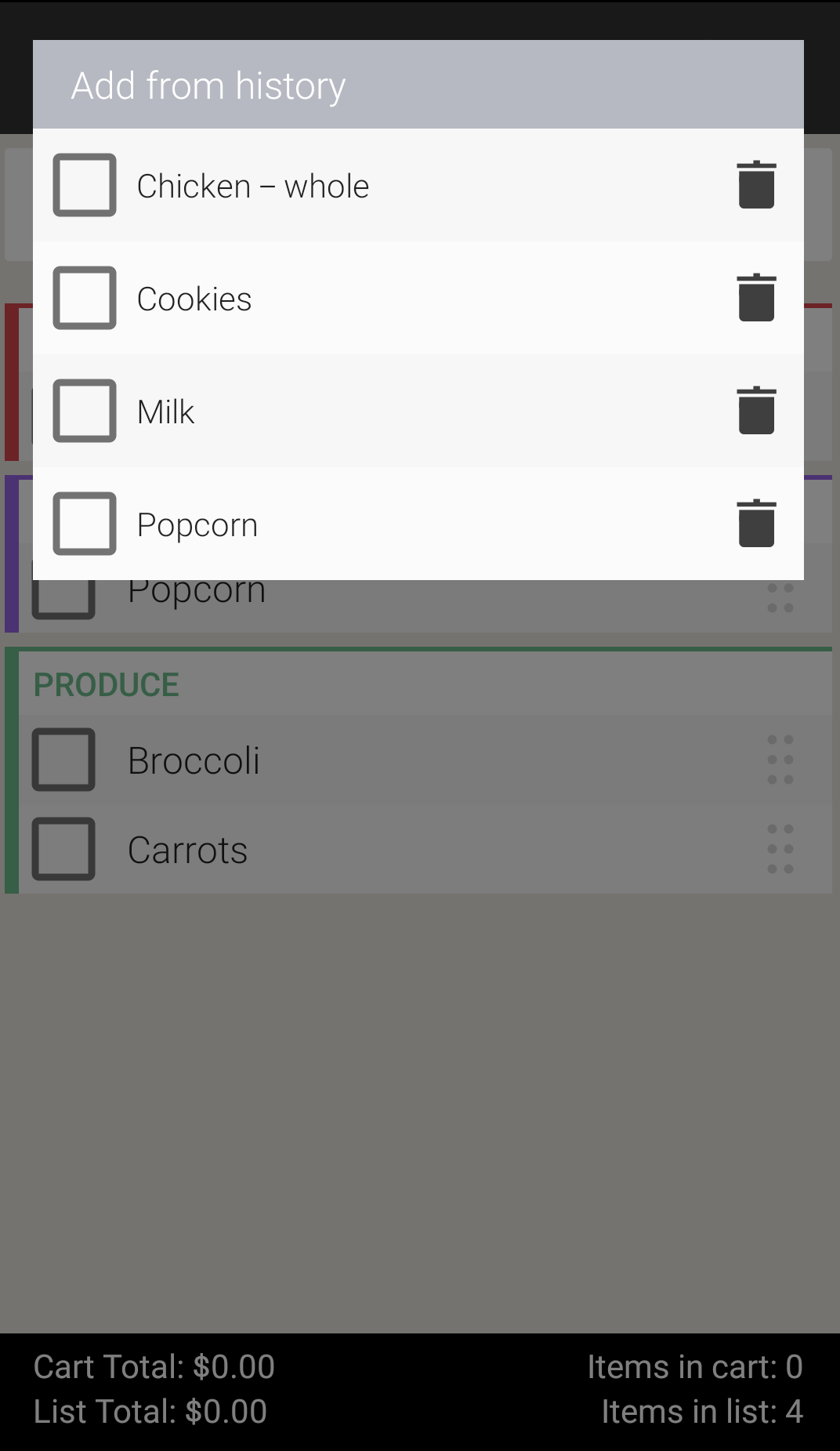 Check out how to share your lists like a pro right here!