If you've previously downloaded one of your lists as a CSV file from the Out of Milk Website, you can also upload those files!
Let's break down how to accomplish that grammatical paroxysm with a step-by-step, for everyone's sake. Here's how to upload your previously downloaded Out of Milk CSV files:
1. Login to your account and select List Summary, Import and Export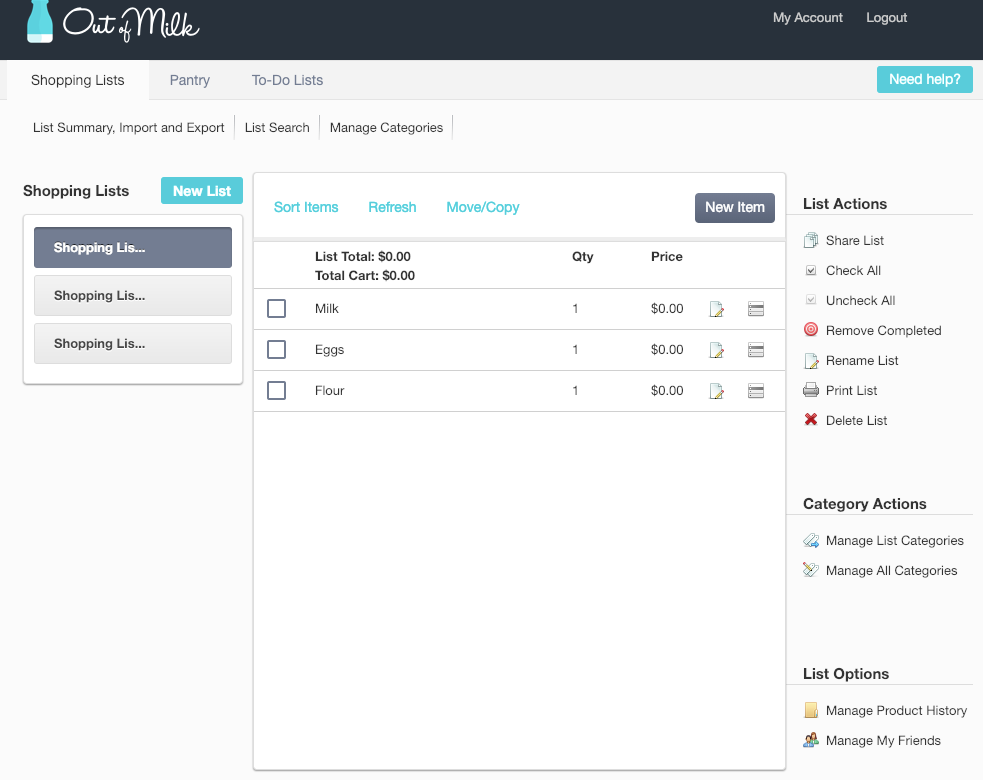 2. Select Import New Shopping List or the Pantry/To-Do List equivalents depending on the type of list you'd like to import (we're importing a Shopping List here)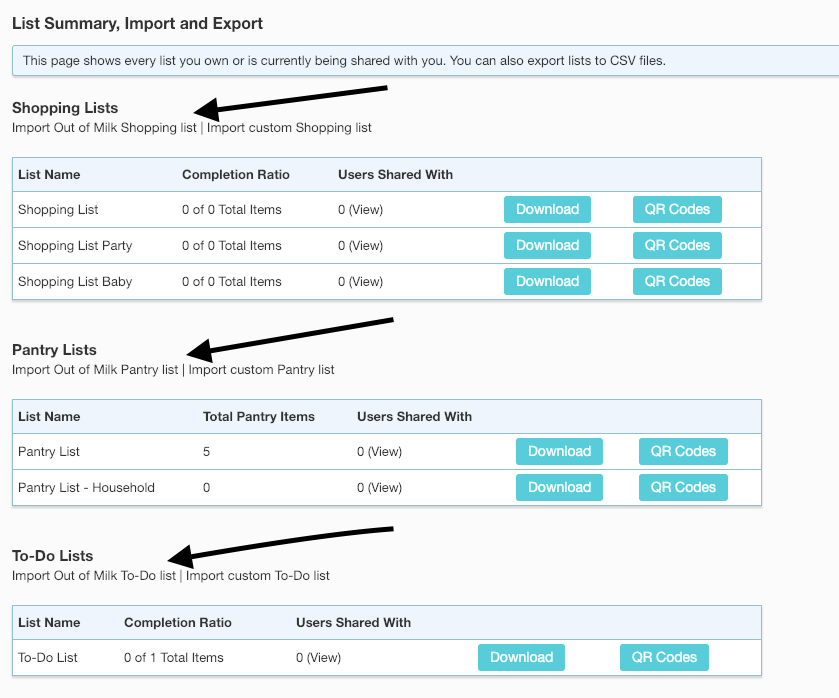 3. Select a file you've previously downloaded from www.outofmilk.com (or from your Android app). Once you select a file it will appear to the left of the Submit button.

If this is the correct file, upload it to your account by entering a Title (in the text box) and hitting Upload.
4. Your CSV file is now uploaded as a new list in your account!