If you've previously downloaded one of your lists as a CSV file from the Out of Milk Website, you can also upload those files!
Let's break down how to accomplish that grammatical paroxysm with a step-by-step, for everyone's sake. Here's how to upload your previously downloaded Out of Milk CSV files:
1. Login to your account and select List Summary, Import and Export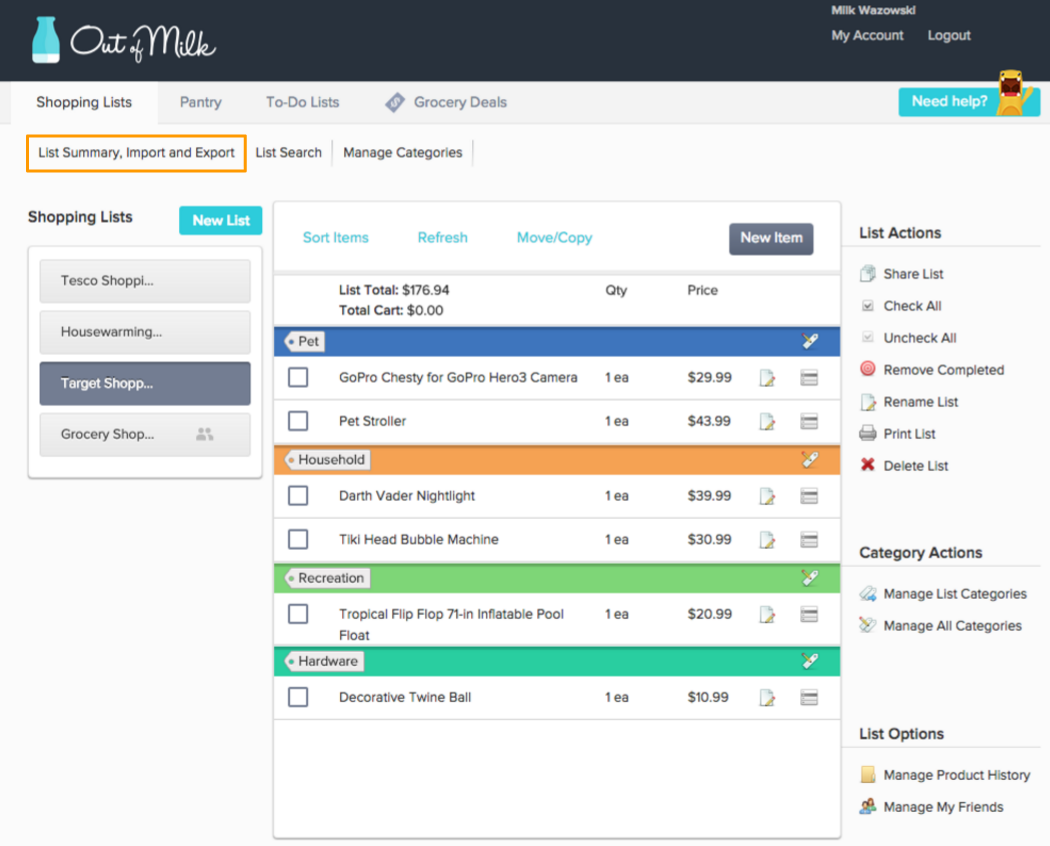 2. Select Import New Shopping List or the Pantry/To-Do List equivalents depending on the type of list you'd like to import (we're importing a Shopping List here)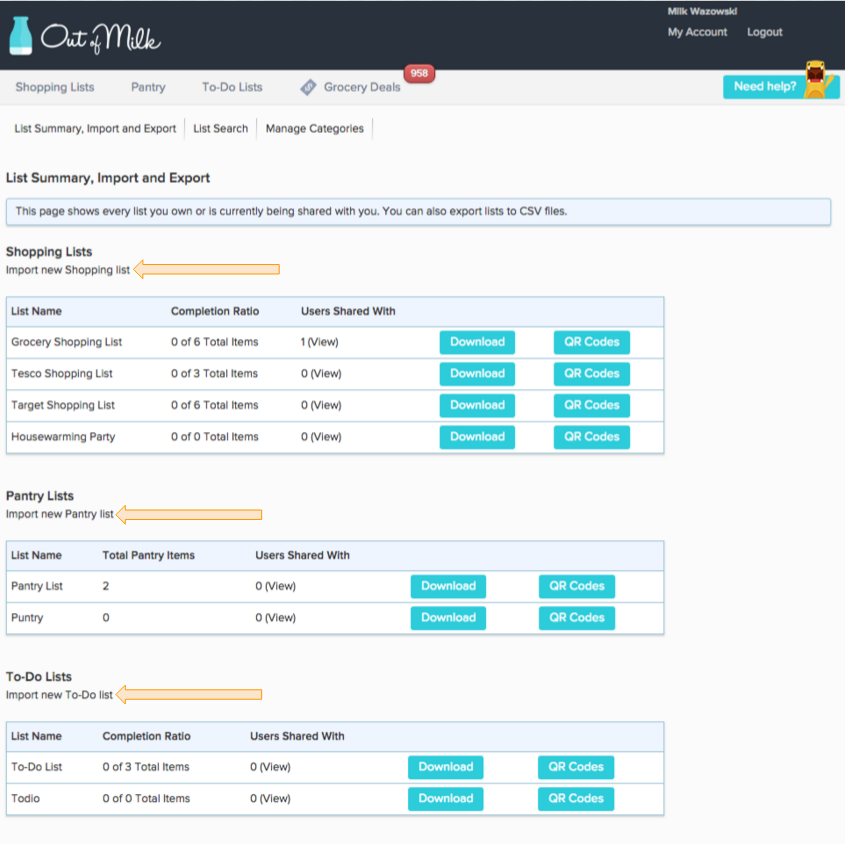 3a. Heads up! A CSV file previously downloaded from your Out of Milk account should look like this in Excel:

3b. Select a file you've previously downloaded from www.outofmilk.com. Once you select a file it will appear to the left of the Submit button.

If this is the correct file, upload it to your account by hitting Submit

4. Once the list is uploaded, make sure:
the box next to "Skip first row?" is checked off
your "Select Column" (the first column) fields look exactly as pictured below by switching them over to the appropriate titles on each row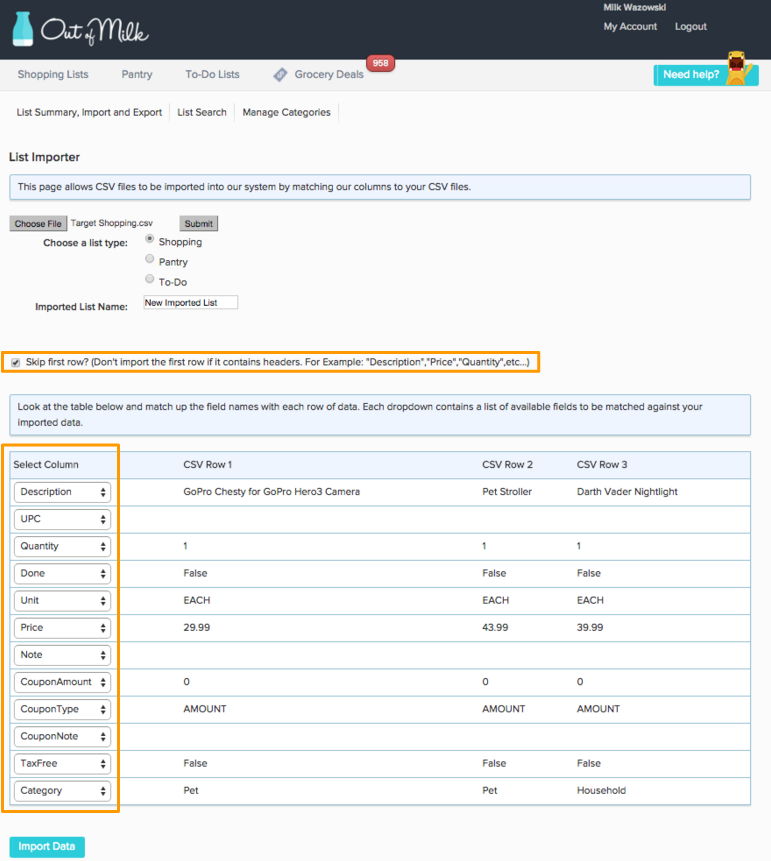 5. Hit the Import Data button at the bottom of the screen and you should receive a confirmation of successful import. Hit Ok.
Your CSV file is now uploaded as a new list in your account!