You can add more information for any item including details on:
price
quantity
units
coupons
miscellaneous notes
Adding information to or editing existing item information is a breeze:
1. Either double-click on the item itself or click on the pen & pad icon to the right of the item.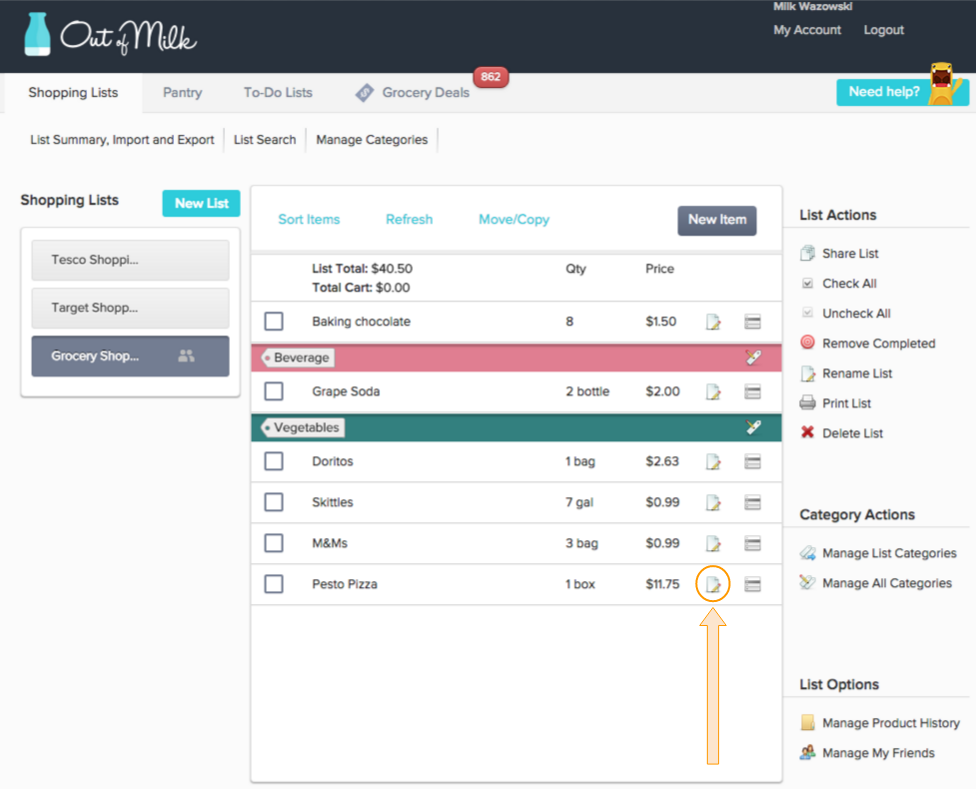 2. Add all your desired information in the item edit window that pops up and hit Save to make sure that updated information is saved!