Now that you've created a new list, let's get that new list up and running by adding some items!
Here's how:
1. Select the list you'd like to add items to and hit the New Item button at the top of the list.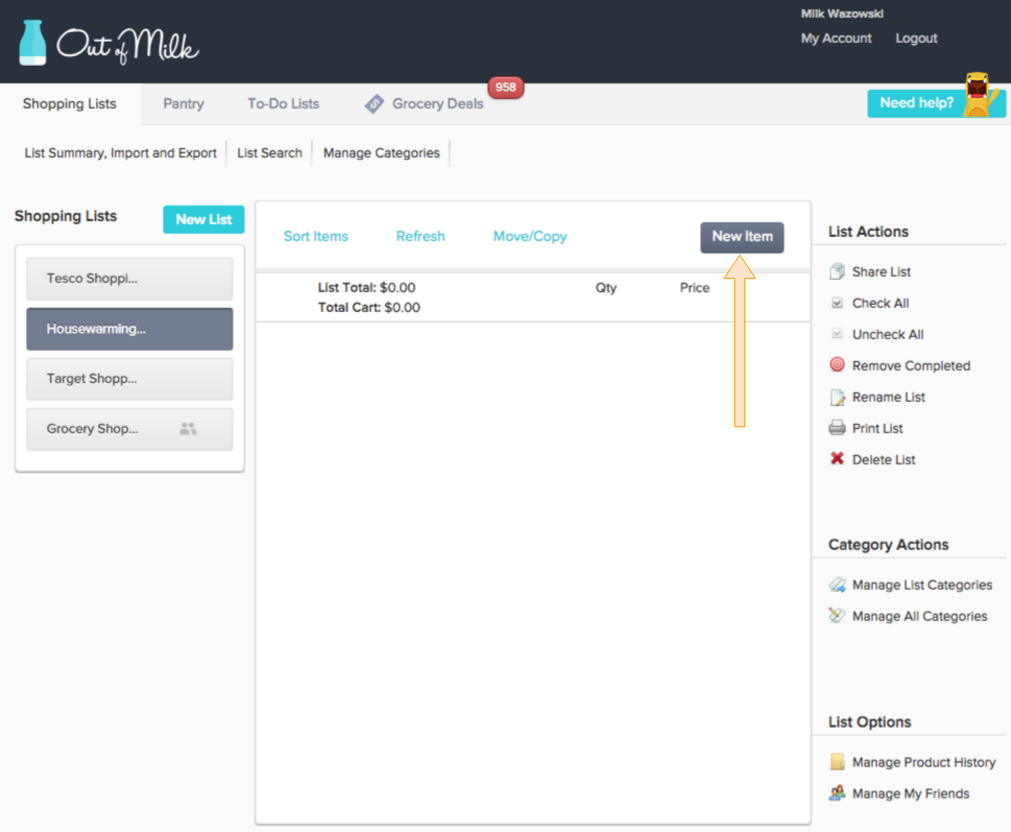 2. A pop-up form for adding items will appear. Heads up! Each type of list (shopping, pantry, to-do) will have a slightly different pop-up. The example here is from a shopping list.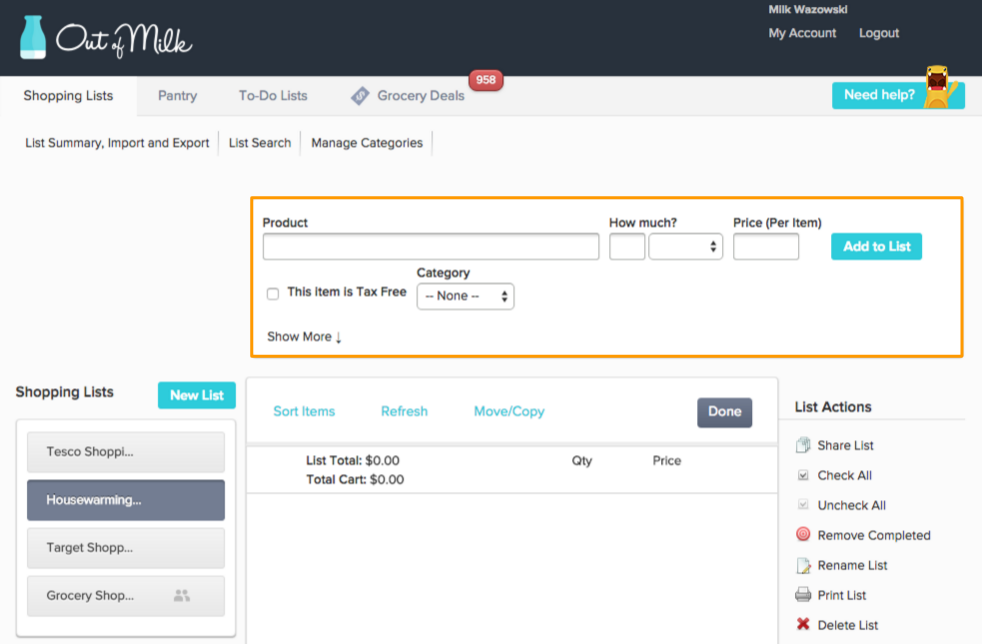 3. Fill in as much information about the item as you'd like. Don't forget that Show More option to add notes. When done, hit Add to List to save your information.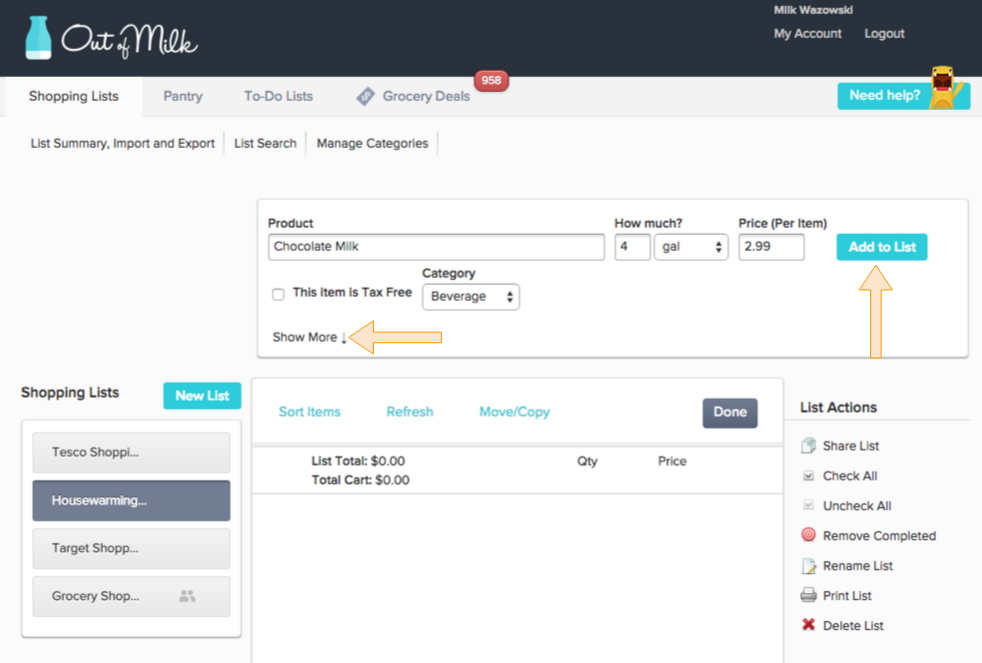 4. The item has been added to your list!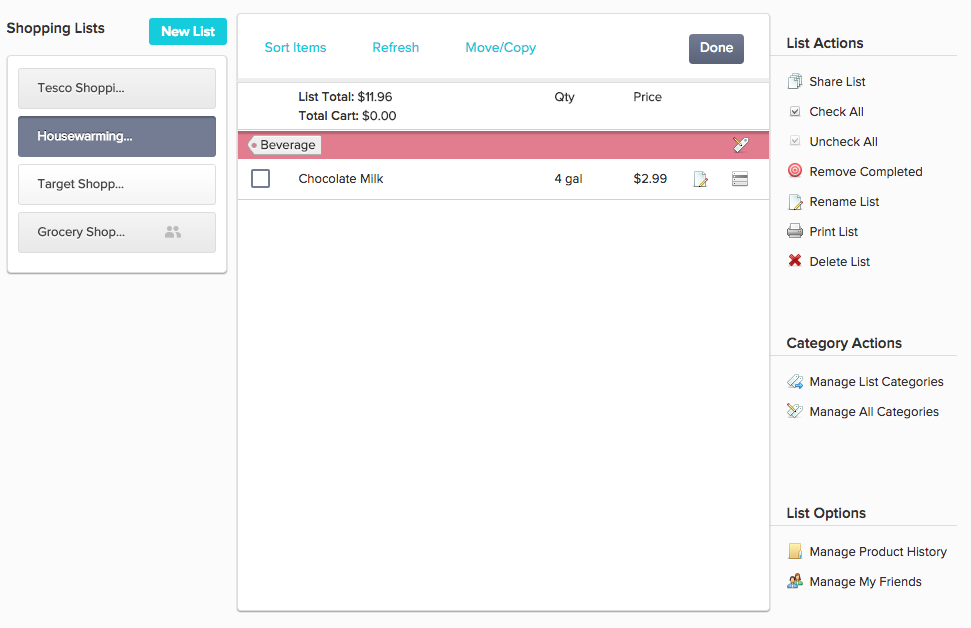 Shop on and prosper.