Sharing allows multiple Out of Milk users to collaborate on their Shopping and Pantry Lists :)
Any user with access to the list can make changes. All the participants in the shared list need to do is press the Sync button after making changes to the list (and, for good measure, periodically whenever they know another user might actively be working on it). 
Here's how to receive a list once it's been shared with you by another user:
1. Open a shopping list and tap the overflow menu (3 vertical dots on the right)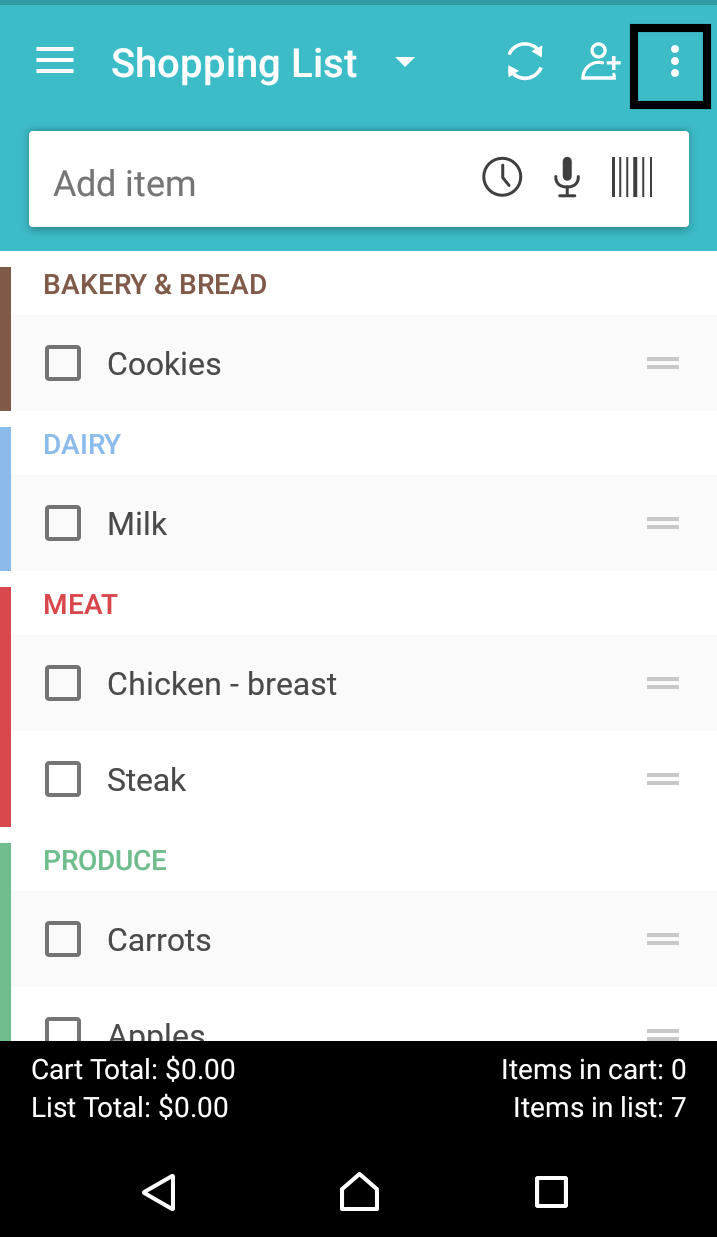 2. Select Manage lists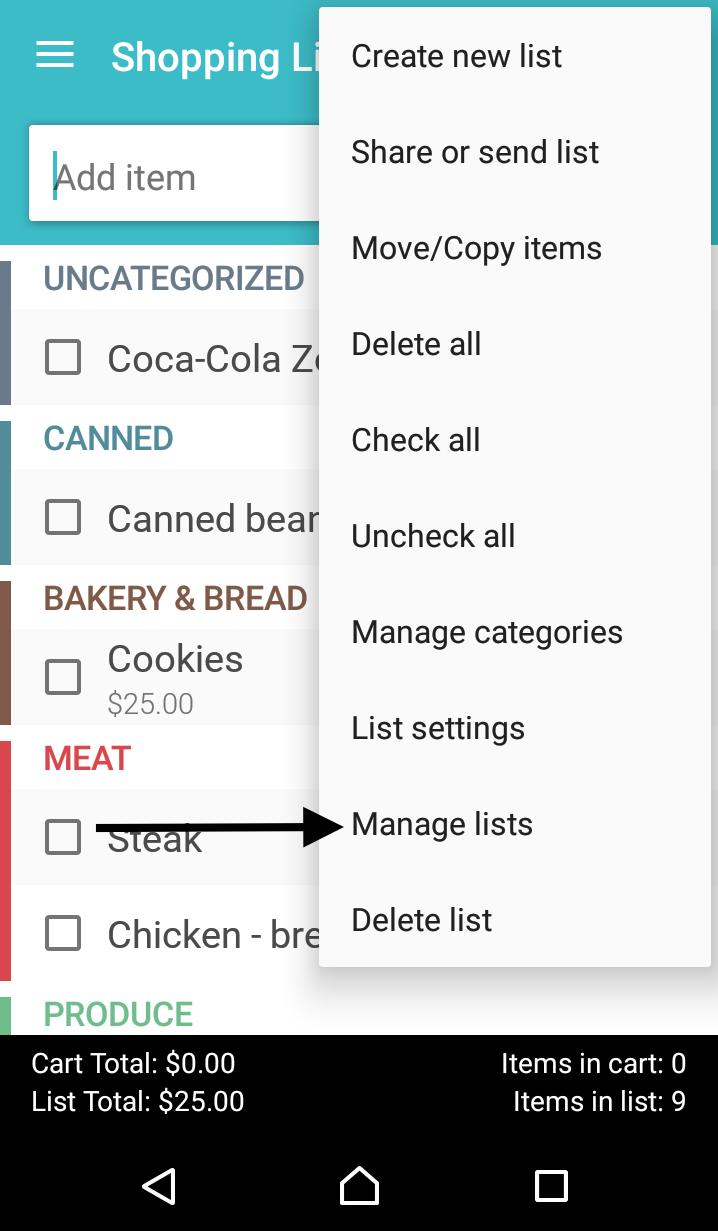 3. Tap the Sync button on your Manage lists page to make sure you've received the list.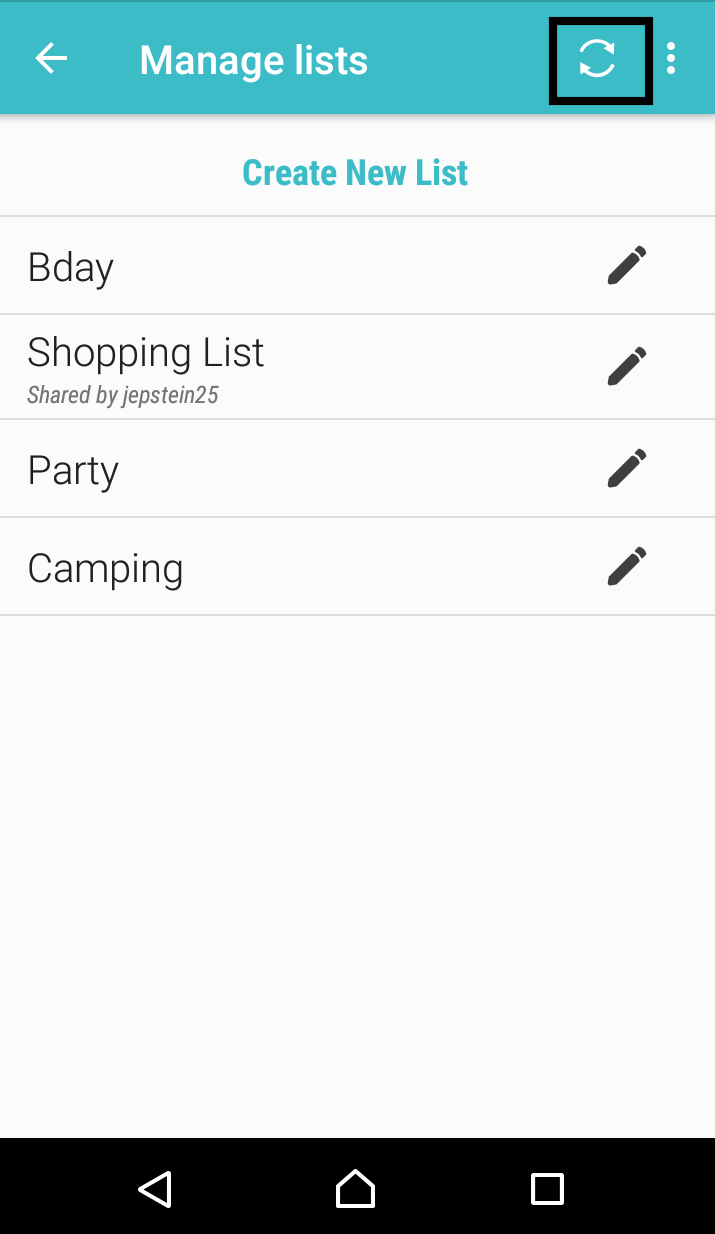 4. Open the list you received and tap the Sync button at the top of the new list to populate the list with items!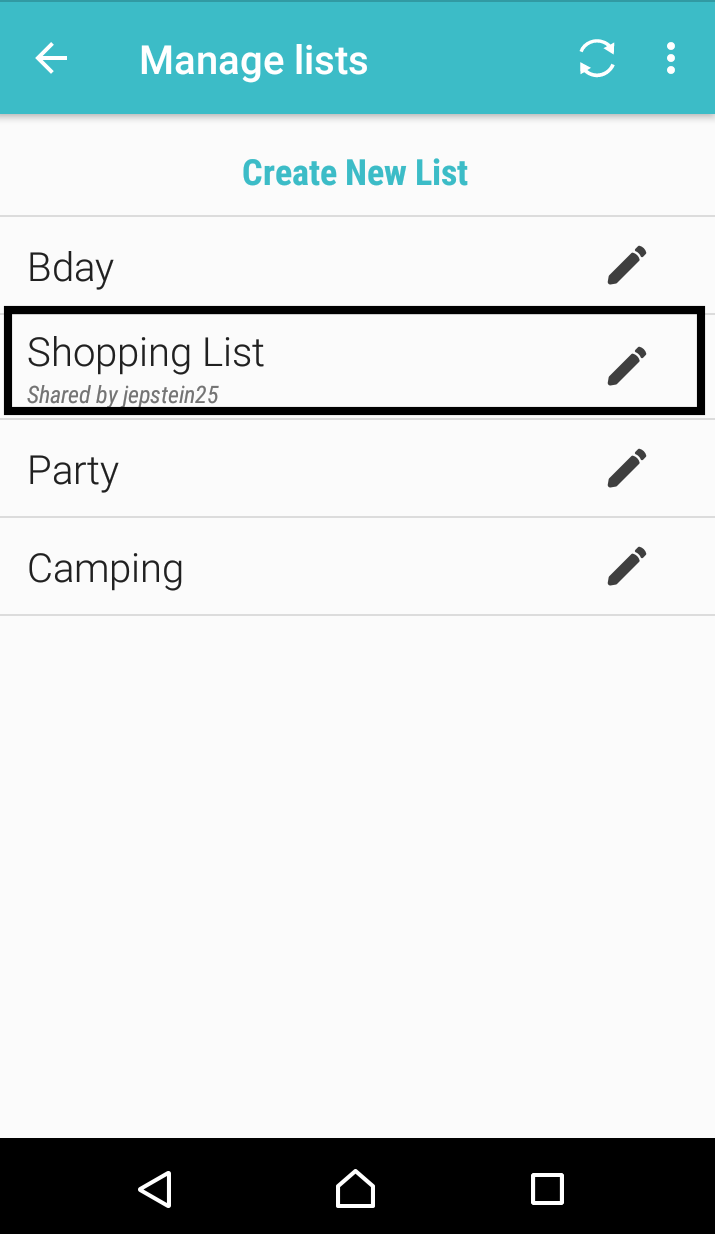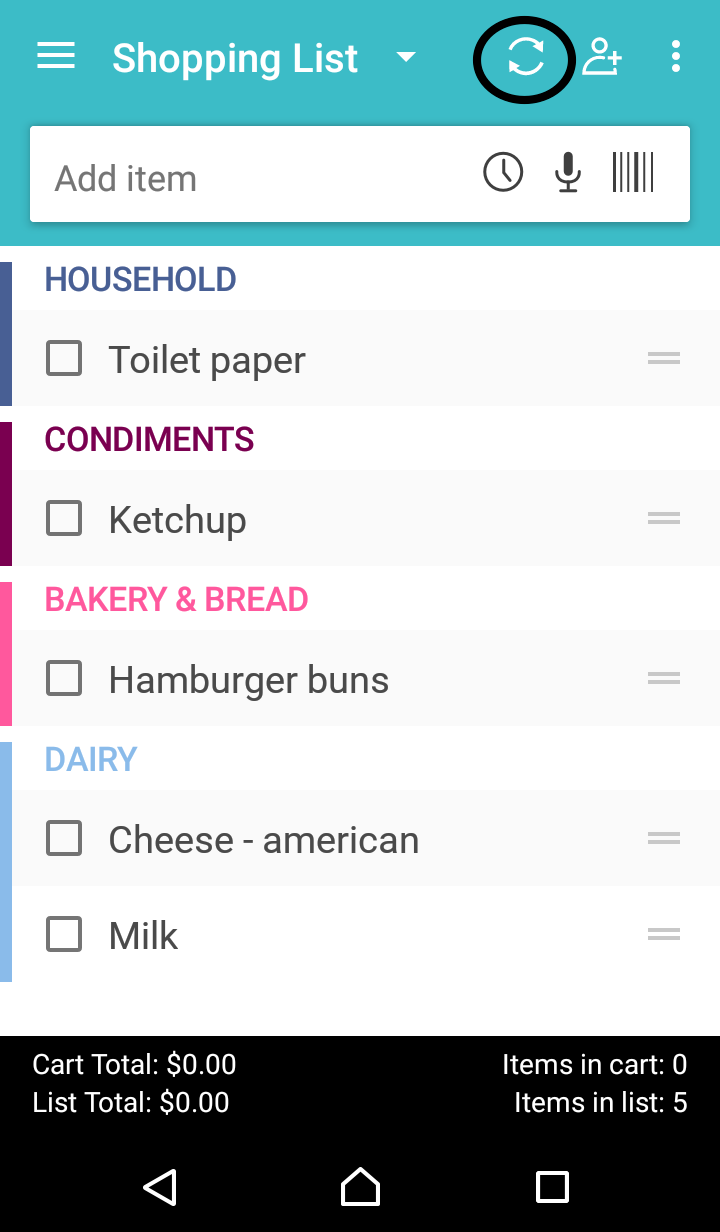 This list will automatically stay in your account from this point on, unless the list owner chooses to un-share that list with you in the future.
Tips:
Make sure to have a good network connection when syncing and sharing lists. 
Confirm that your device's date and time settings are set to "Automatic Date and Time" & "Automatic Time Zone" - Manually changing the date and time on any device will likely cause a sync failure resulting in list data not saving properly. This could then result in problems sharing lists. 
Why not return the favor? Check out how to share a list!
More questions about syncing your account? We've got answers.