Not looking for additional input?
Here's how to unshare a list:
1. Head to your shopping or pantry lists and under List Actions, select Share List.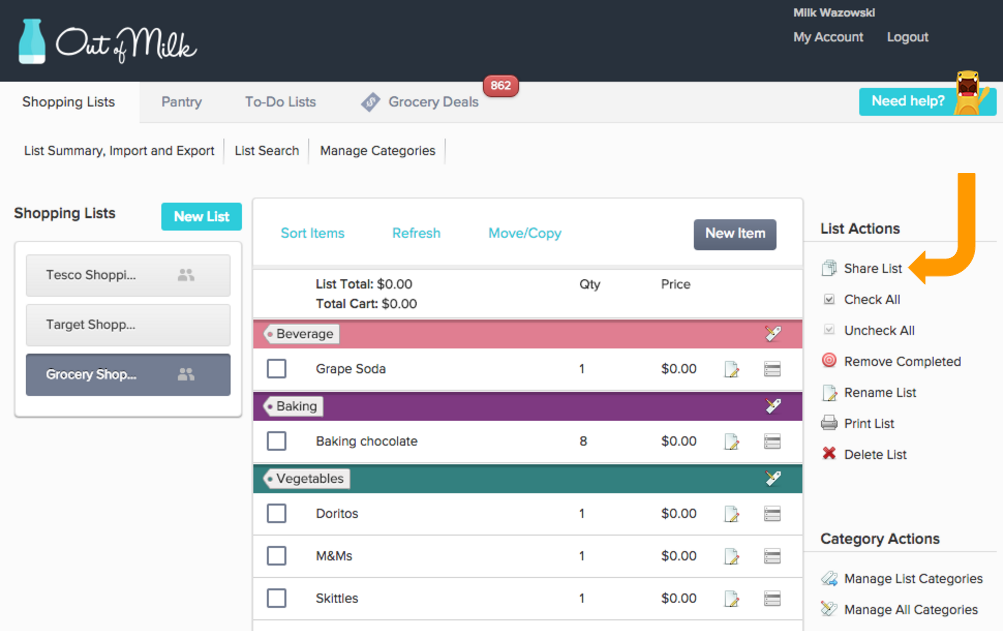 2. Select the list whose permissions you'd like to edit in the drop-down menu.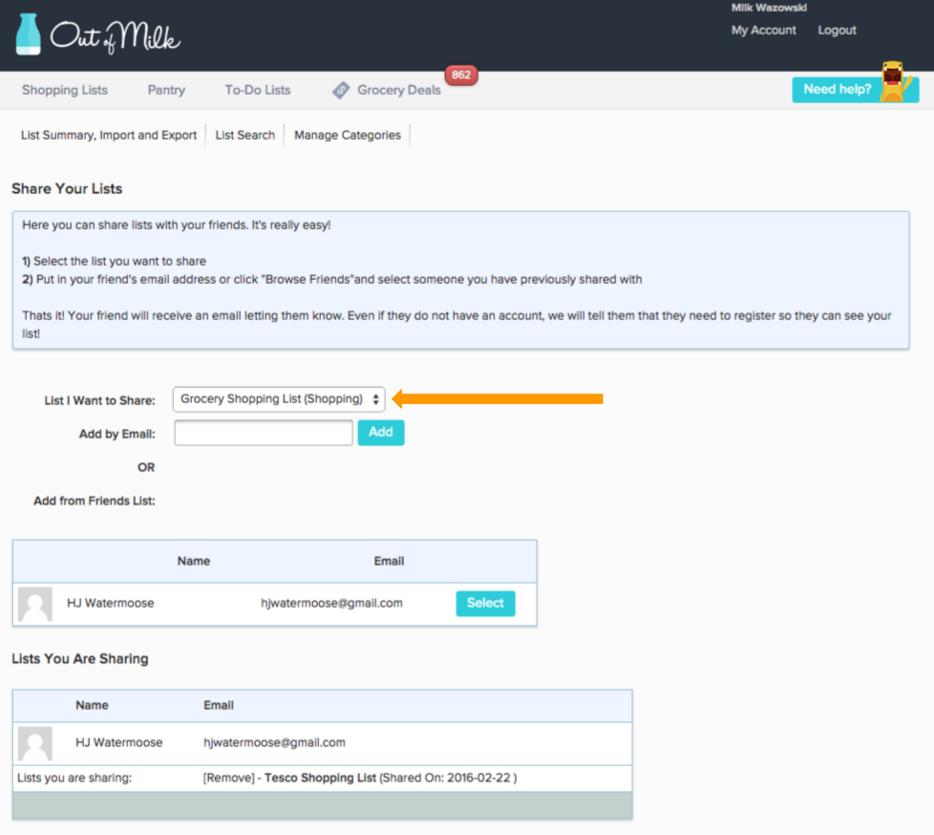 3. Hit the [Remove] option next to a list they are currently being shared on.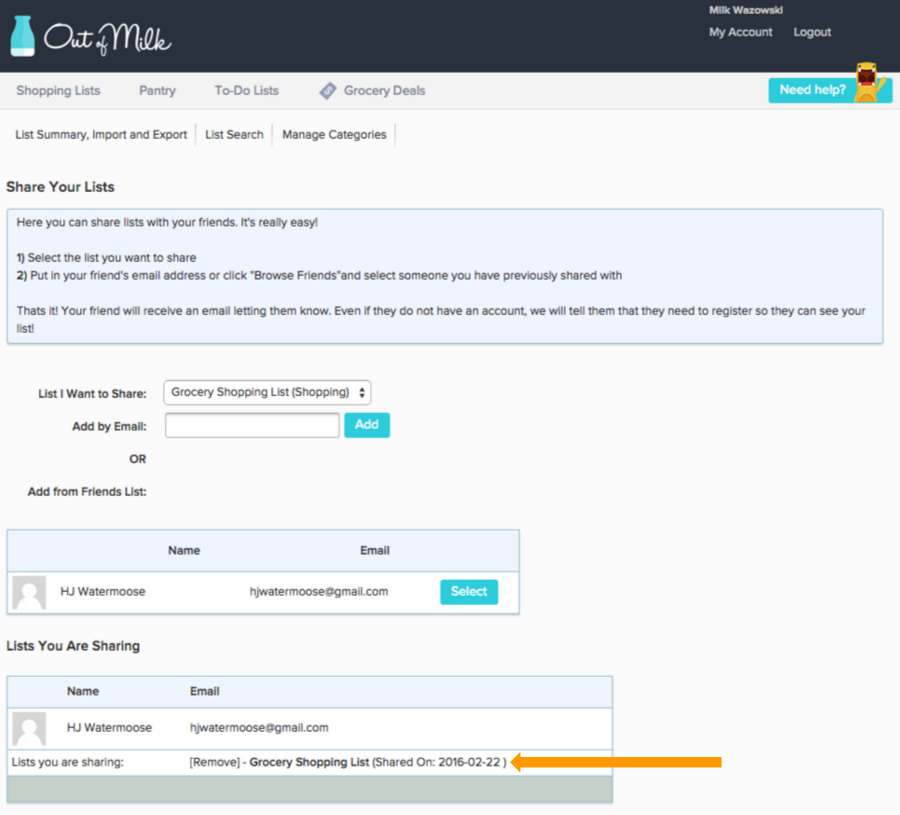 Want to share your list with more people? Check out how.