Before you can manage multiple pantry lists, you must have multiple pantry lists:
1. Head over to your Pantry List page from the main menu (3 horizontal lines in the top left) and select Pantry List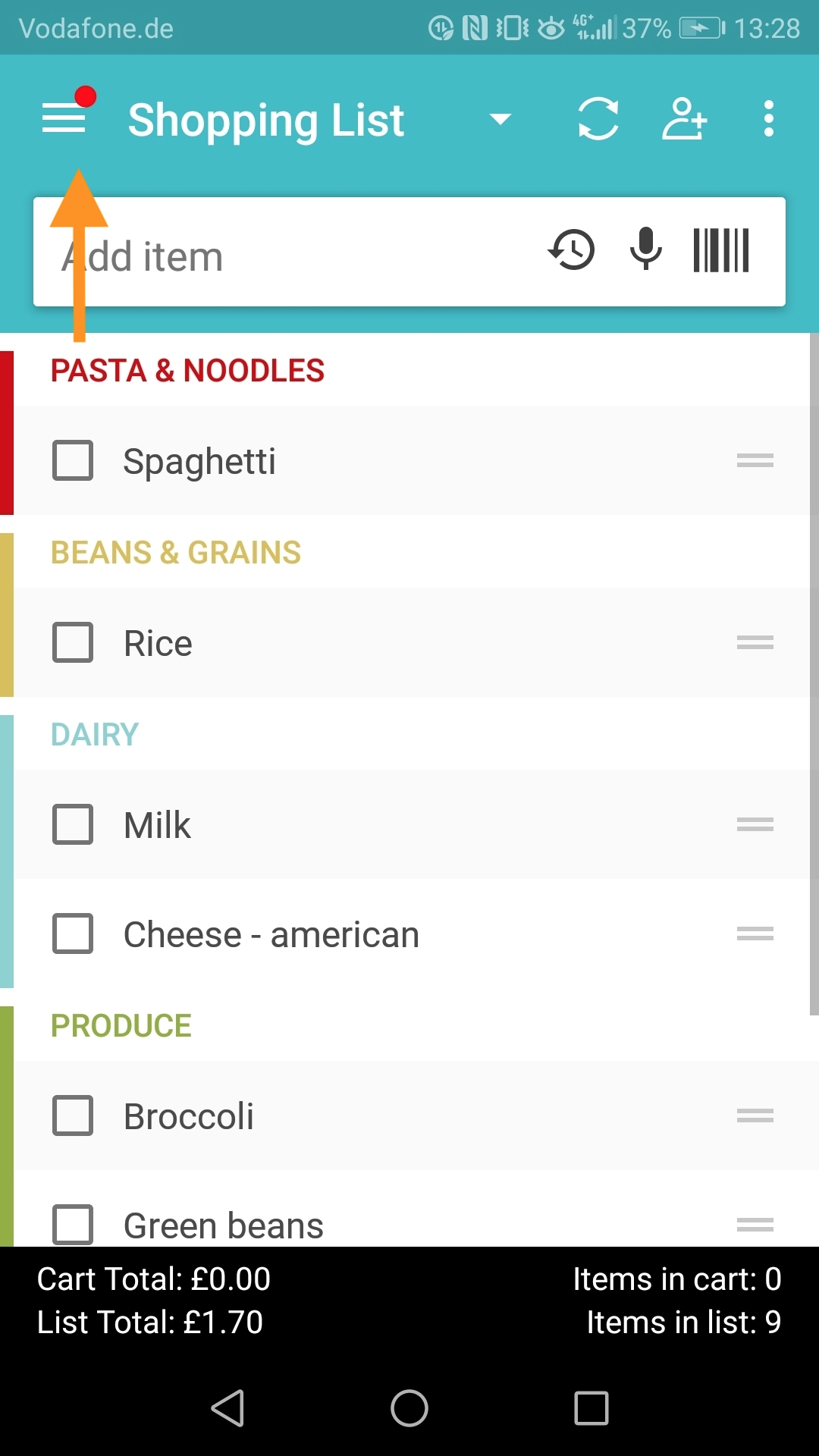 2. Open your overflow menu (3 vertical dots on the right)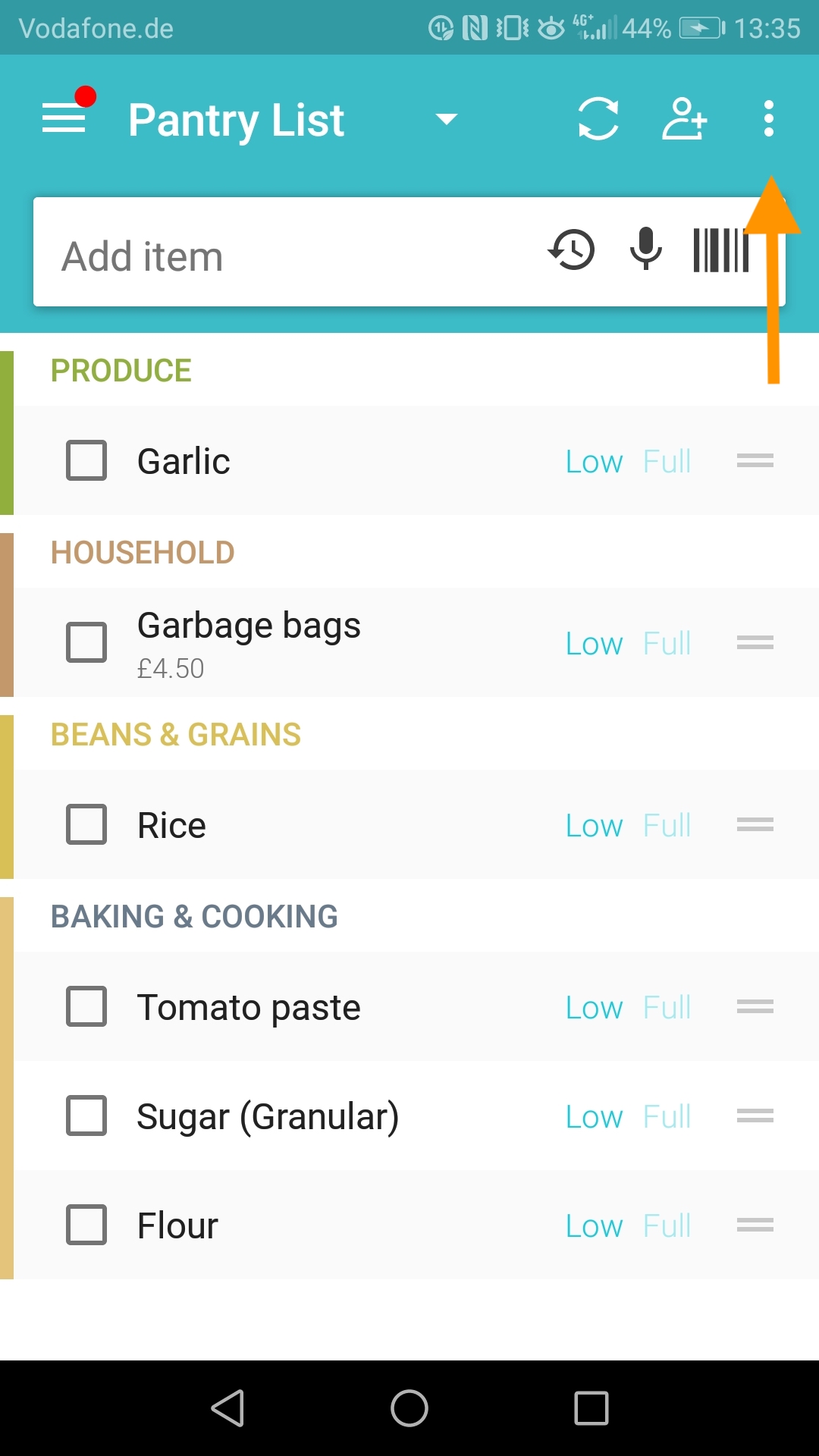 3. Select Create new list to create a new pantry list. Don't forget to give it a name! Hit CREATE to get it up and running.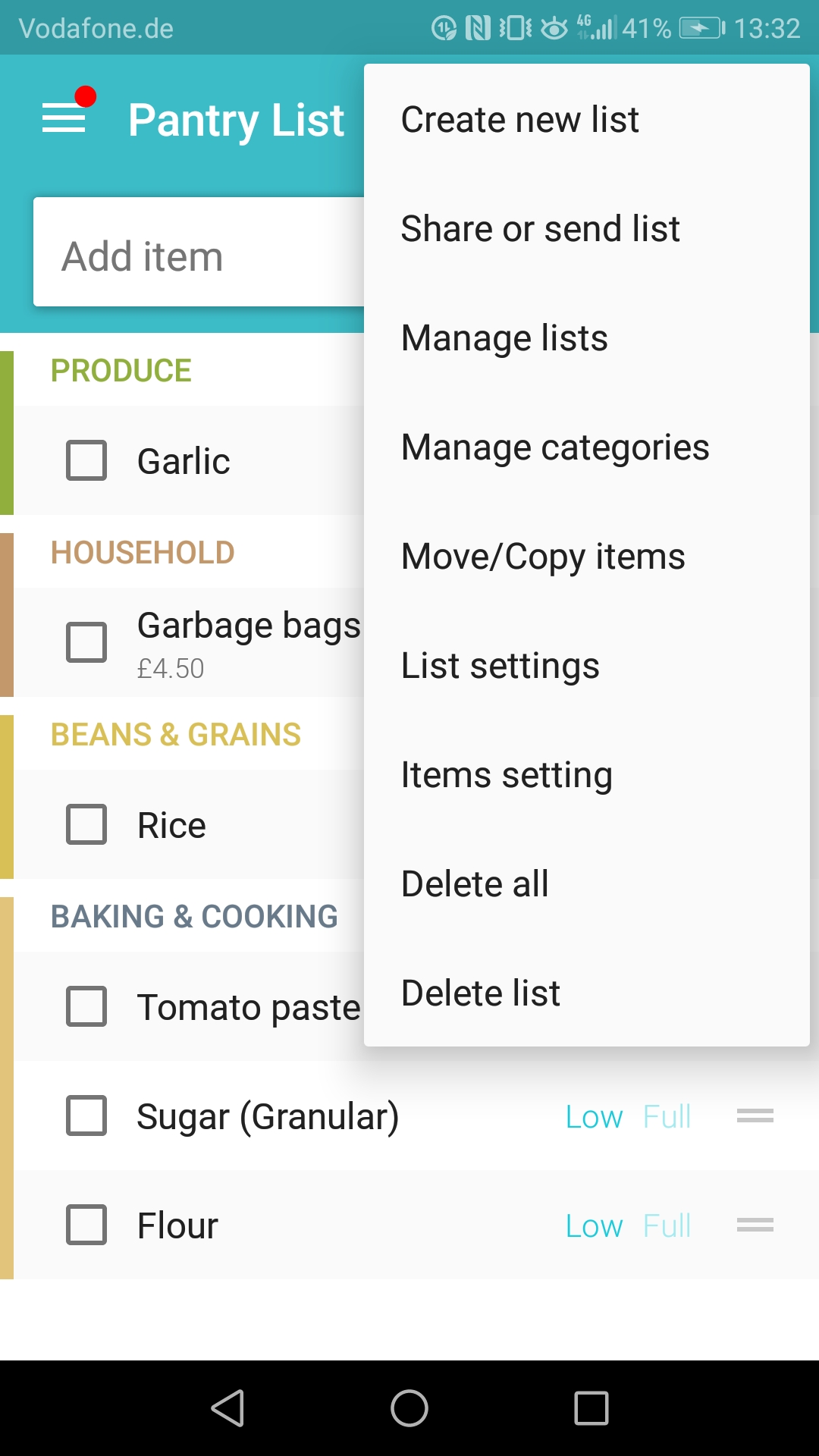 Once you have multiple Pantry Lists, you can open any of them to:
Toggle between them by selecting the drop arrow in the top bar of any Pantry List!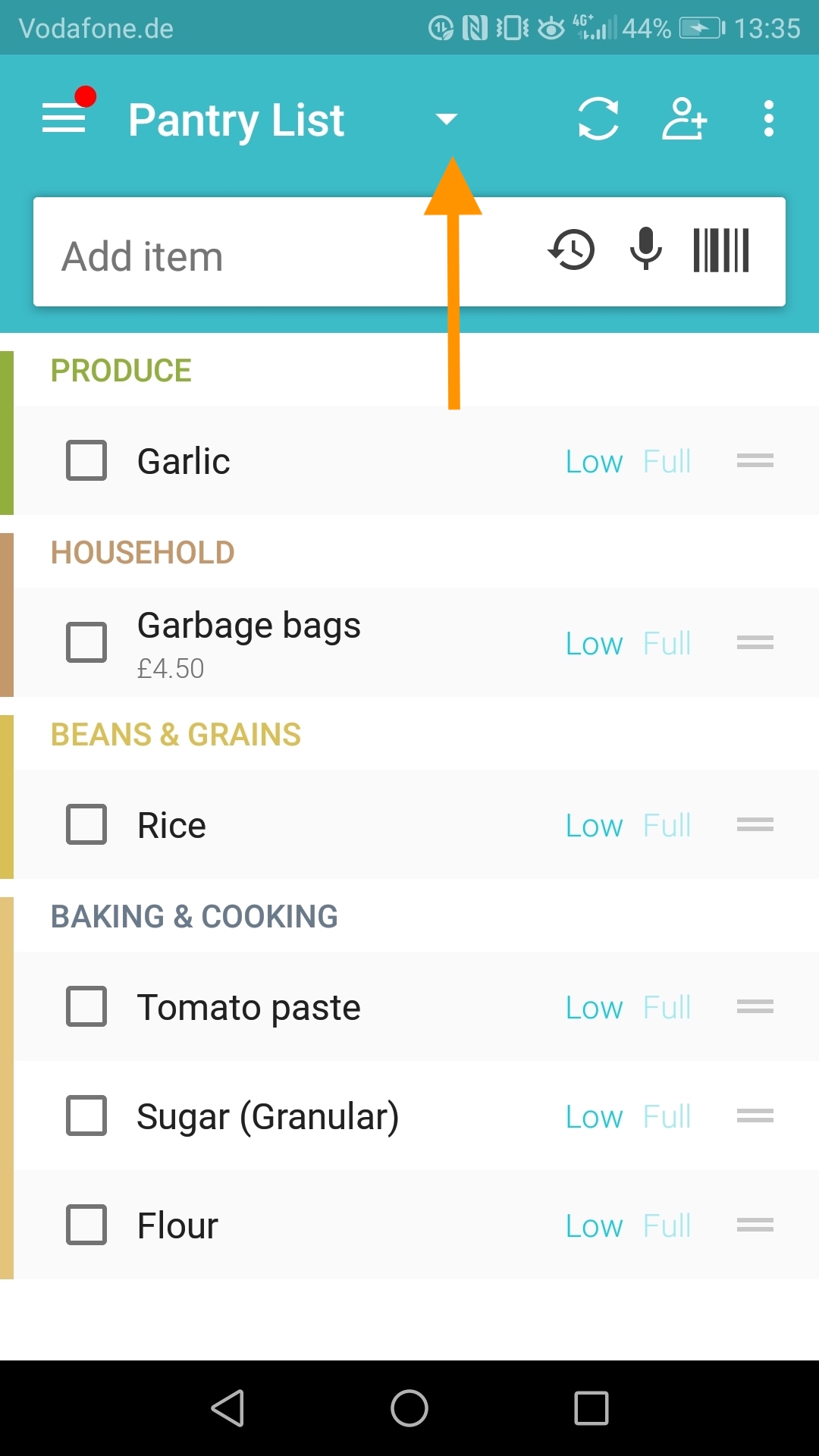 Use the overflow menu to:
edit the order of all your pantry lists
delete lists 
rename lists 
move/copy items between your pantry lists and your shopping lists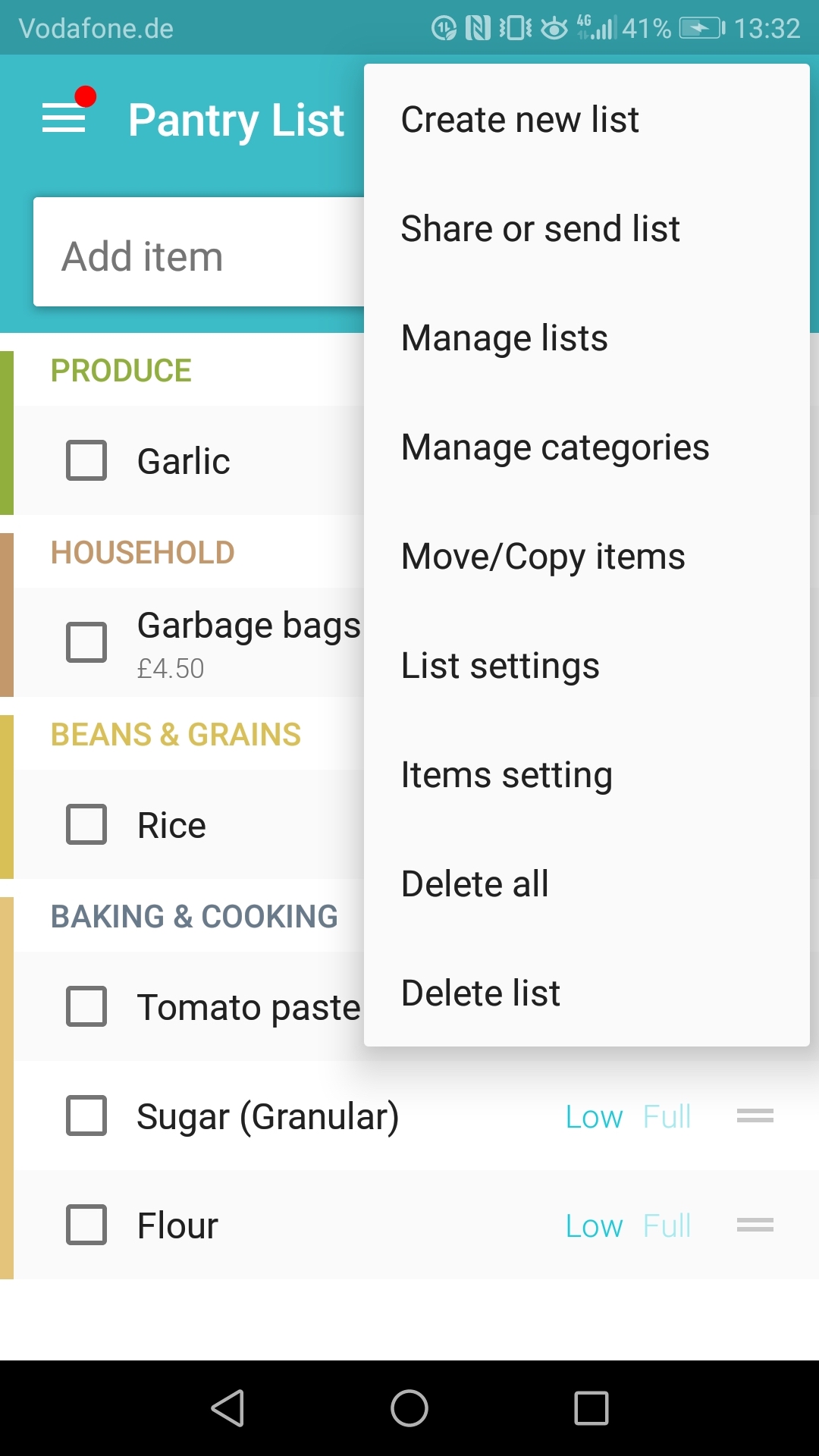 Item running low in your pantry list? Sounds like you may want to move or copy it onto your shopping list to pick up some more ASAP. Click here to find out how!