Android users with devices running Marshmallow (OS 6.0) and above have an extra step to enable location access.
Enabling Location Access
1. When you open the app you'll see a dialogue about improving syncing and sharing. Select NEXT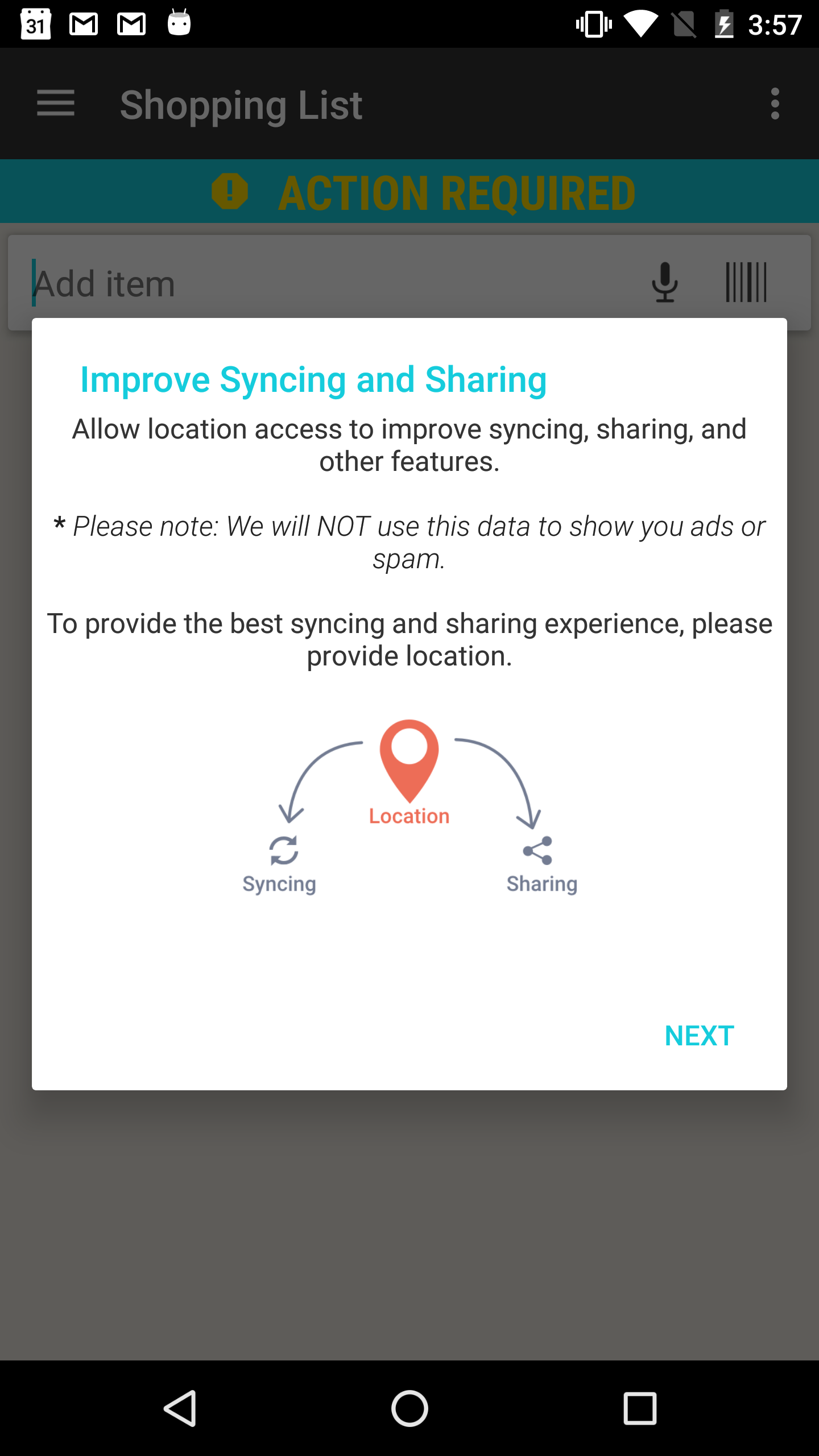 2. Select ALLOW.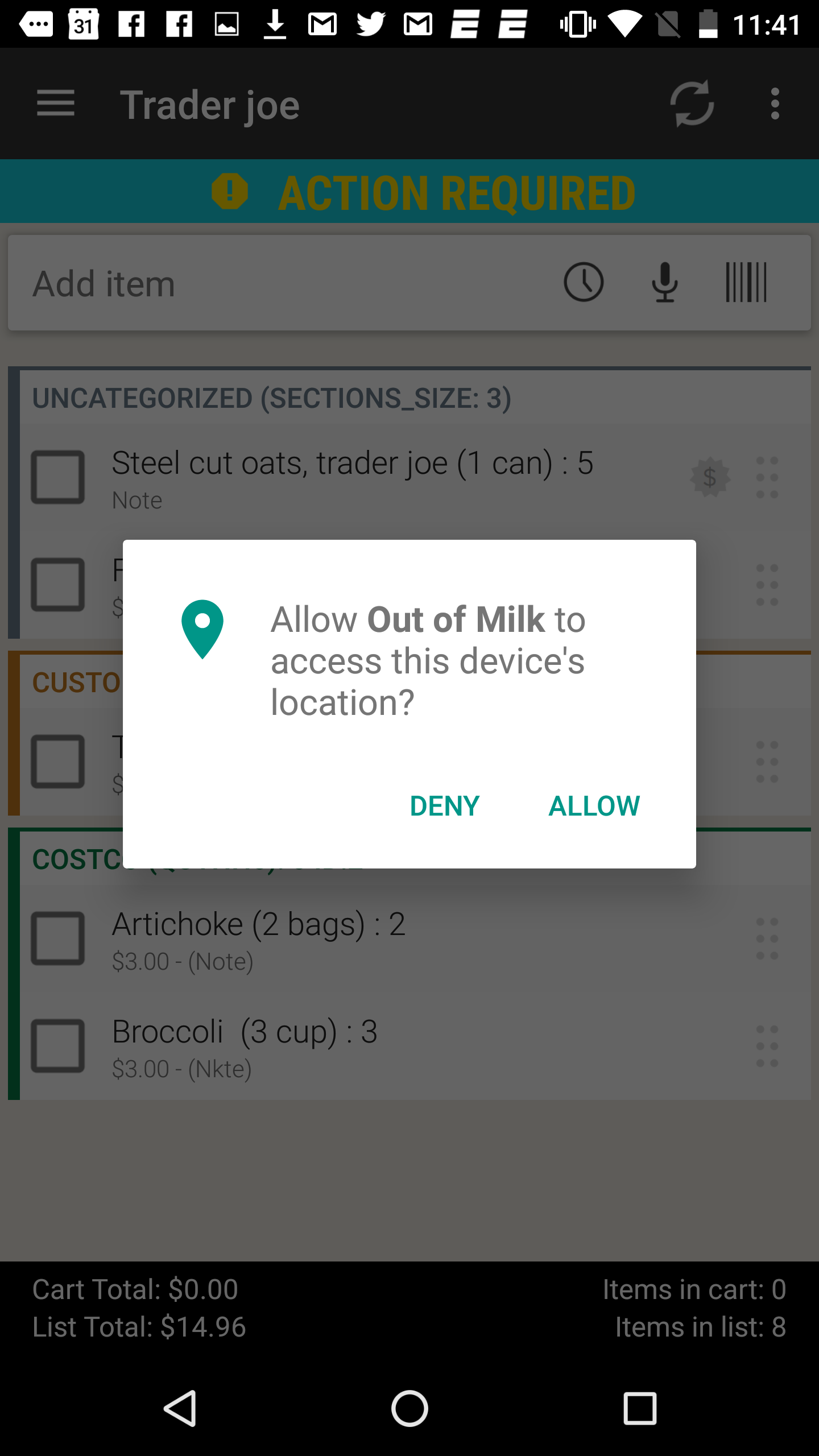 You've now allowed Out of Milk to access your device's location tools for improved syncing! 
Disabling Location Access
1. Open your device's Application Settings or App Manager and select on Out of Milk to edit it's settings.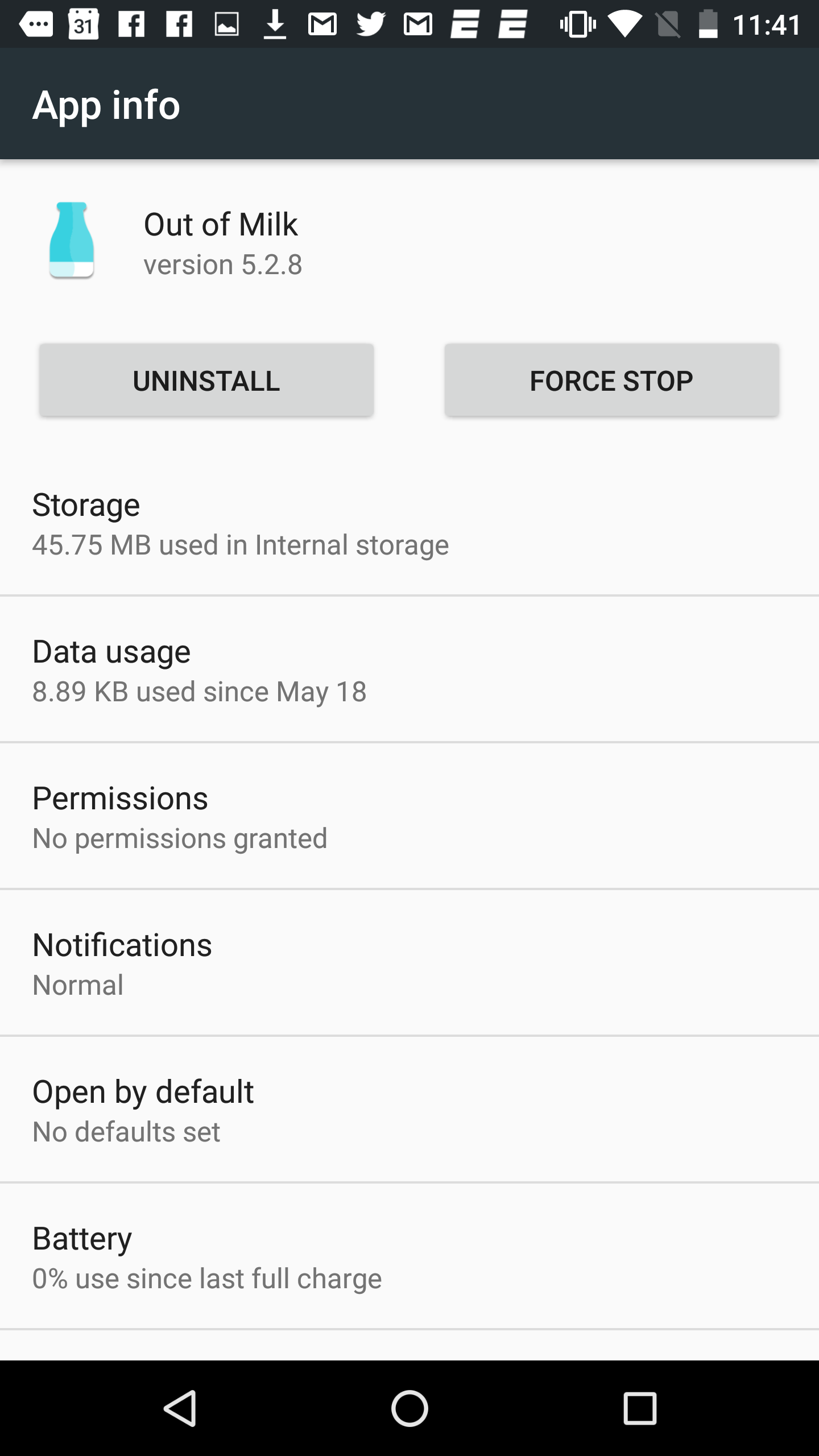 2. Select Permissions and locate the Location option. Tap on the slider to shift it to the right, disabling location access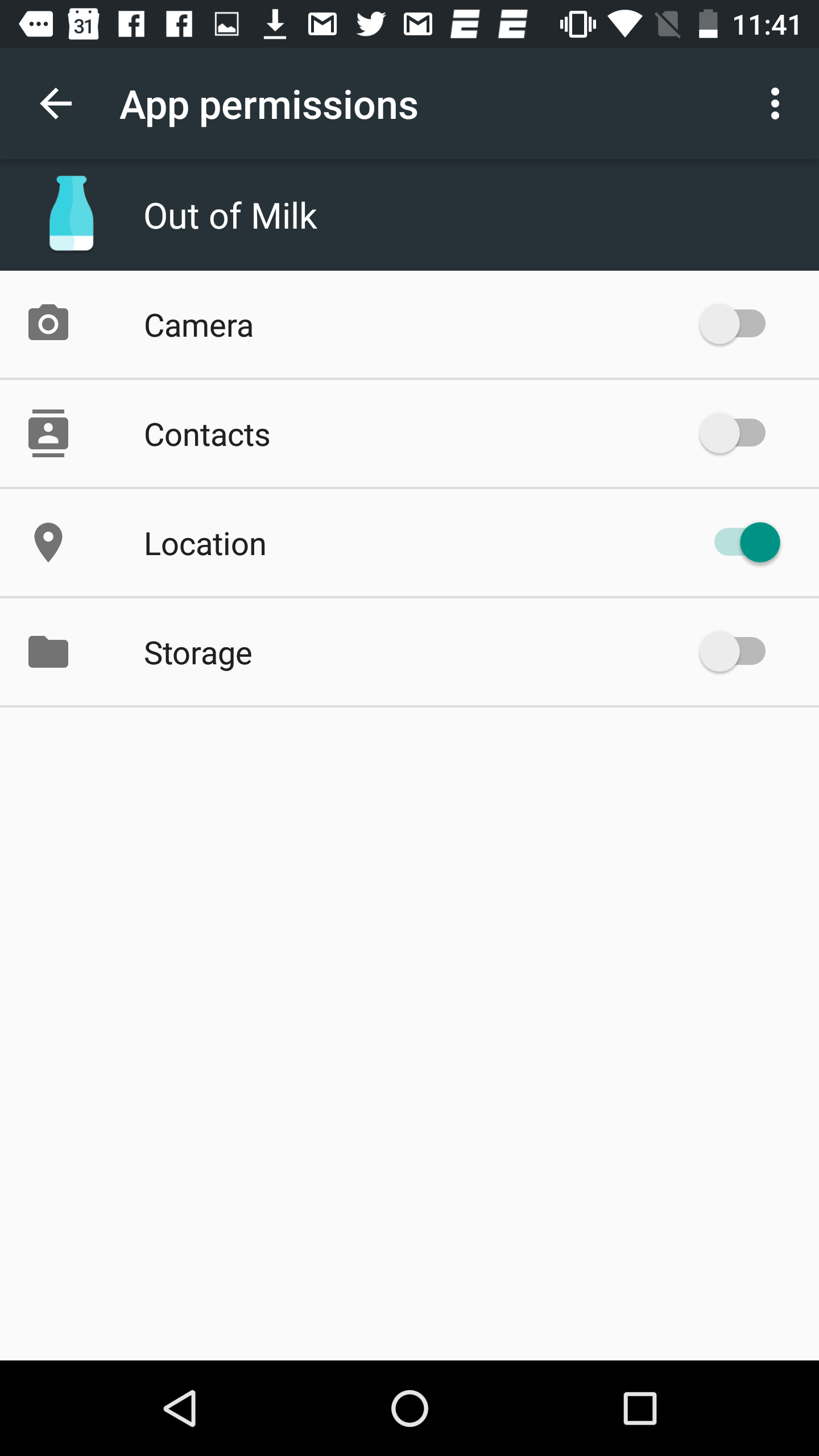 Please be aware that enabling Location on your devices allows for better syncing and thus better sharing between devices and accounts. Disabling this feature may result in some peculiarities.