Say it ain't so!
Our support is team is happy to answer any questions or concerns you may have about Out of Milk or your account. 
Send us a note
 from the website or email us directly at 
support@outofmilk.com
 to let us know how we can be of help.
You can fully delete your account by heading on over to the Out of Milk website and logging in. This action is final and nonreversible. Once you delete your account, there will be no information for us to recover if you change your mind.

1. Log in and select My Account in the top right corner to go your account management page.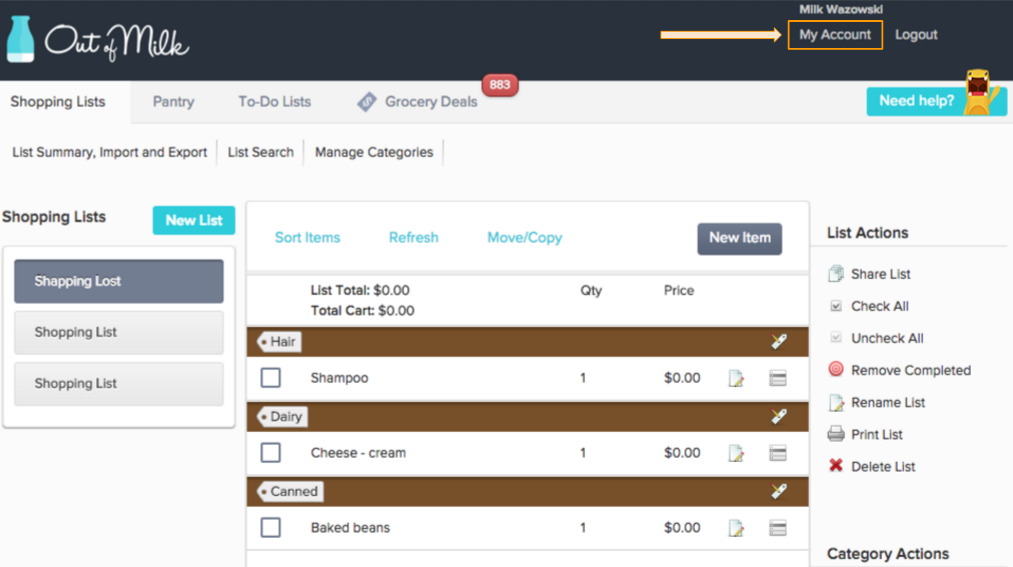 2. Select Delete My Account and confirm your request on the next screen. Please be aware that once deleted, your account will not be recoverable.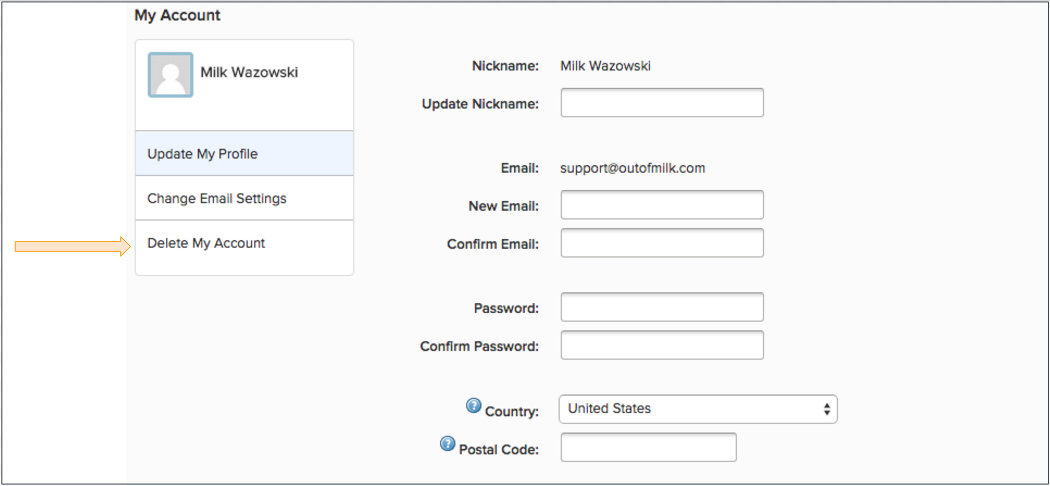 We hate to see you go, but don't forget to write!