You can collaborate on any Shopping or Pantry List with another Out of Milk user simply by sharing a list, and it's now easier than ever!
Any user with which a list has been successfully shared can make changes that will reflect across the board for all users shared on the list. Once a user hits the Sync after making changes to the shared list, their changes will reflect on the other user's list!
Here's how:
1. Open a Shopping or Pantry List and make sure the changes you've made to your list are up to date by tapping the Sync button on your list page.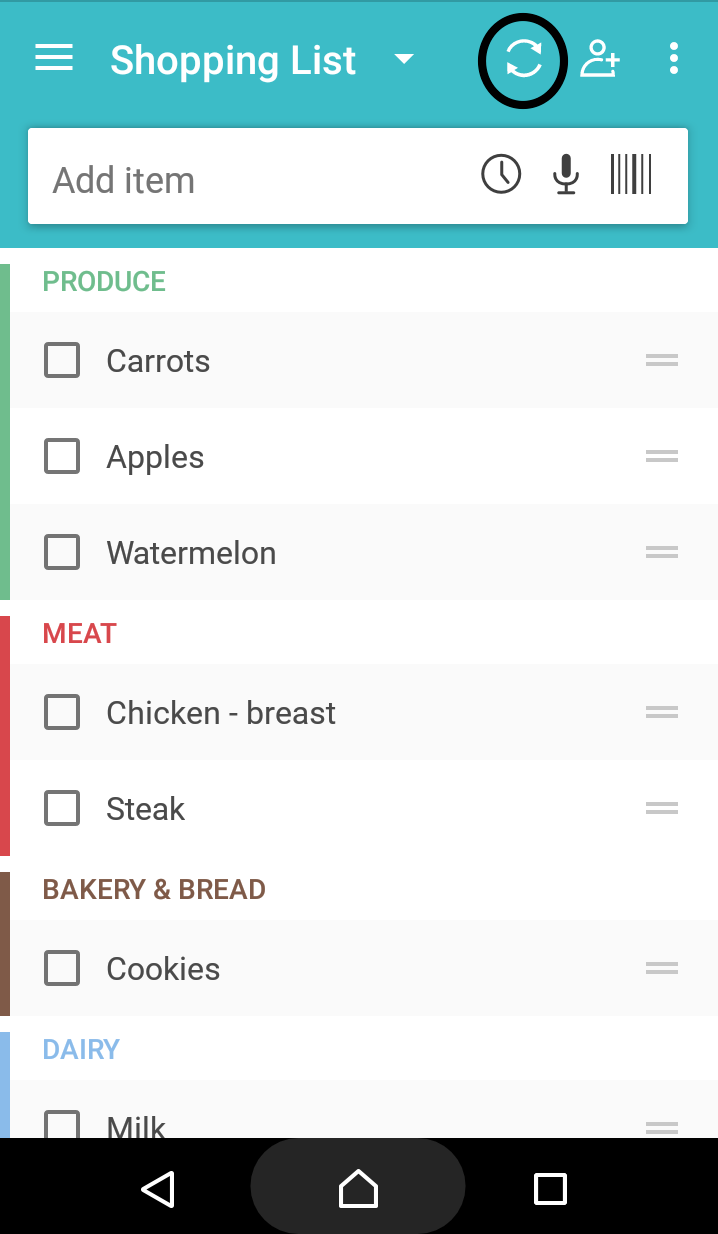 2. Tap the Share A List icon next to the sync button (it looks like a person w/ a plus sign)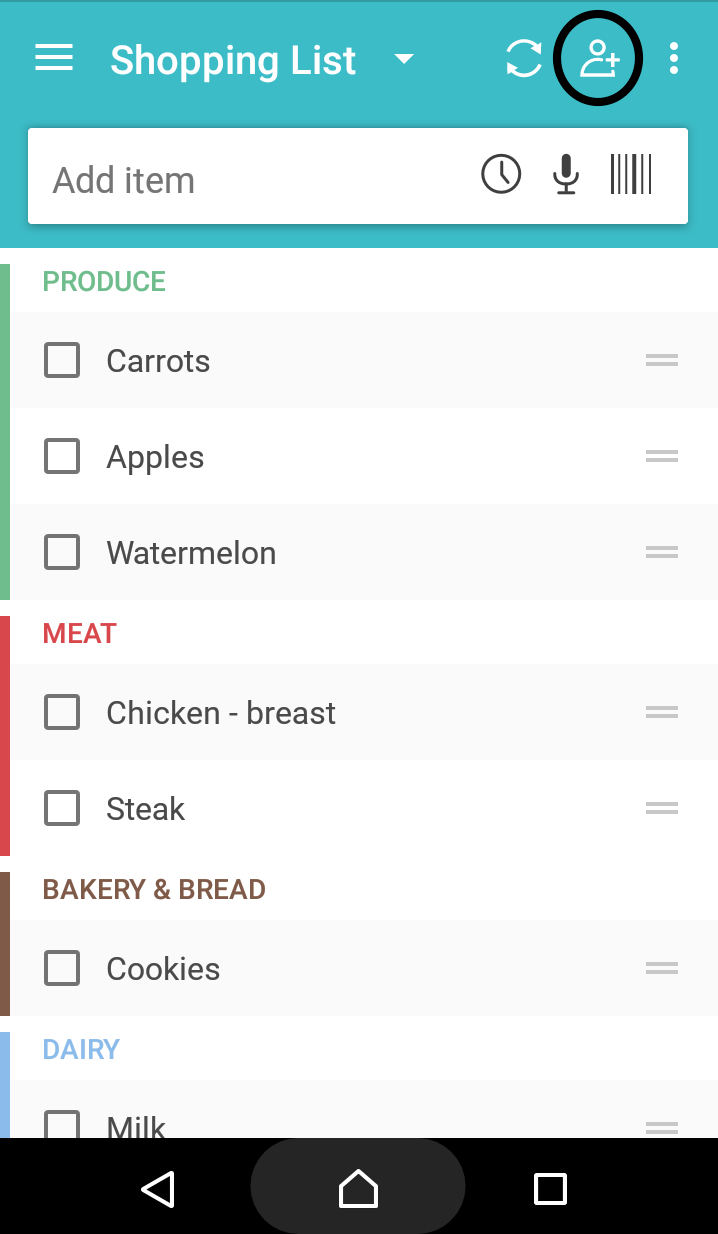 3. Select Add Friend By Email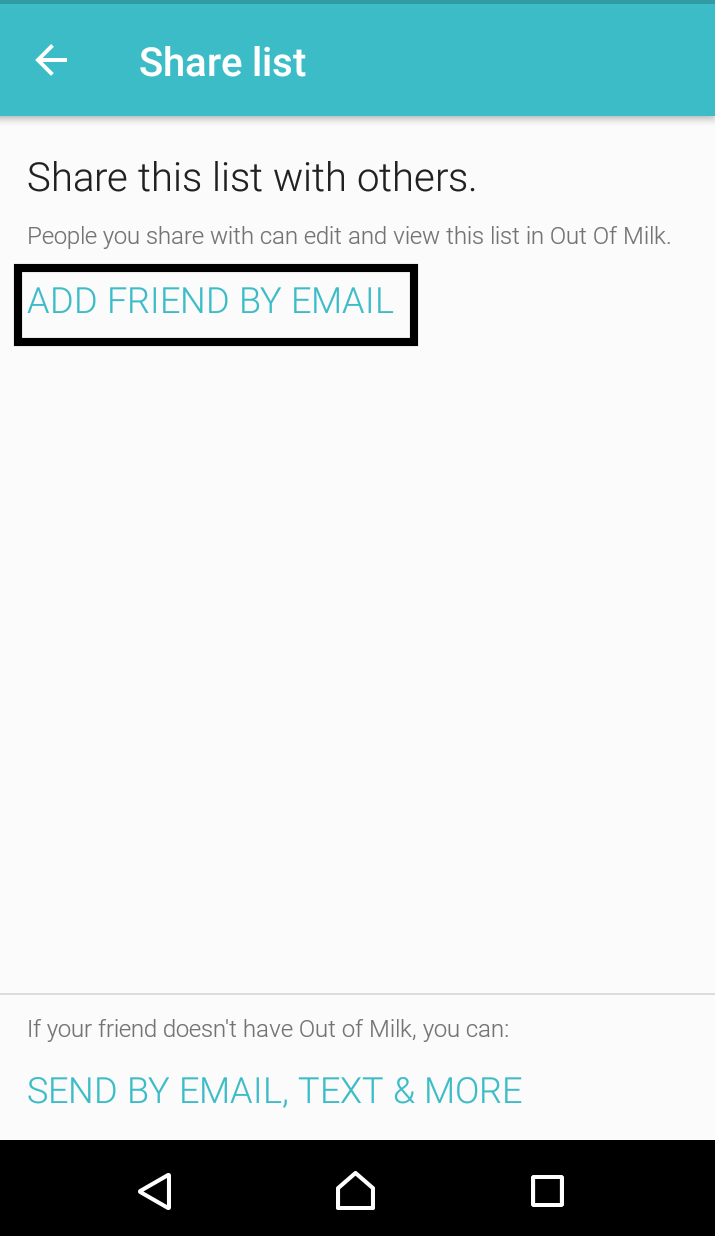 4. Type in the full email address of the Out of Milk user you'd like to share your list with and select Invite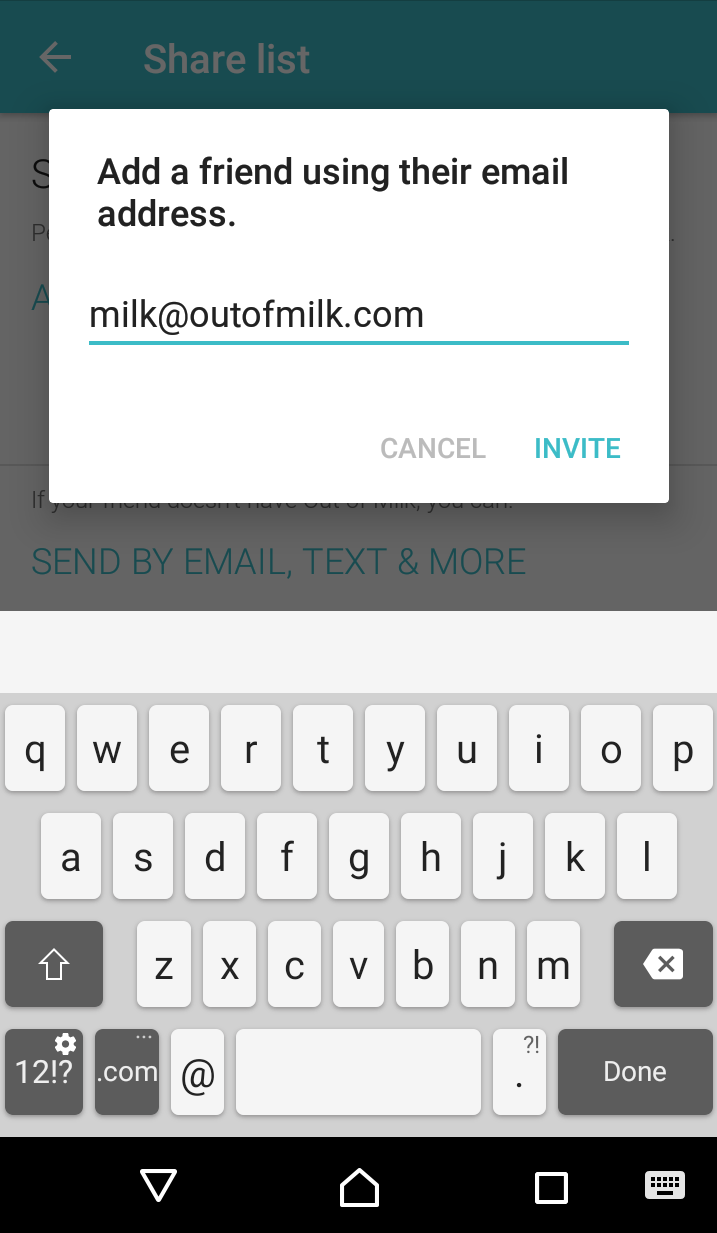 6. If the share was success - You'll see a confirmation message at the bottom of your screen. The user you shared your list will see the now communal list the next time they open their app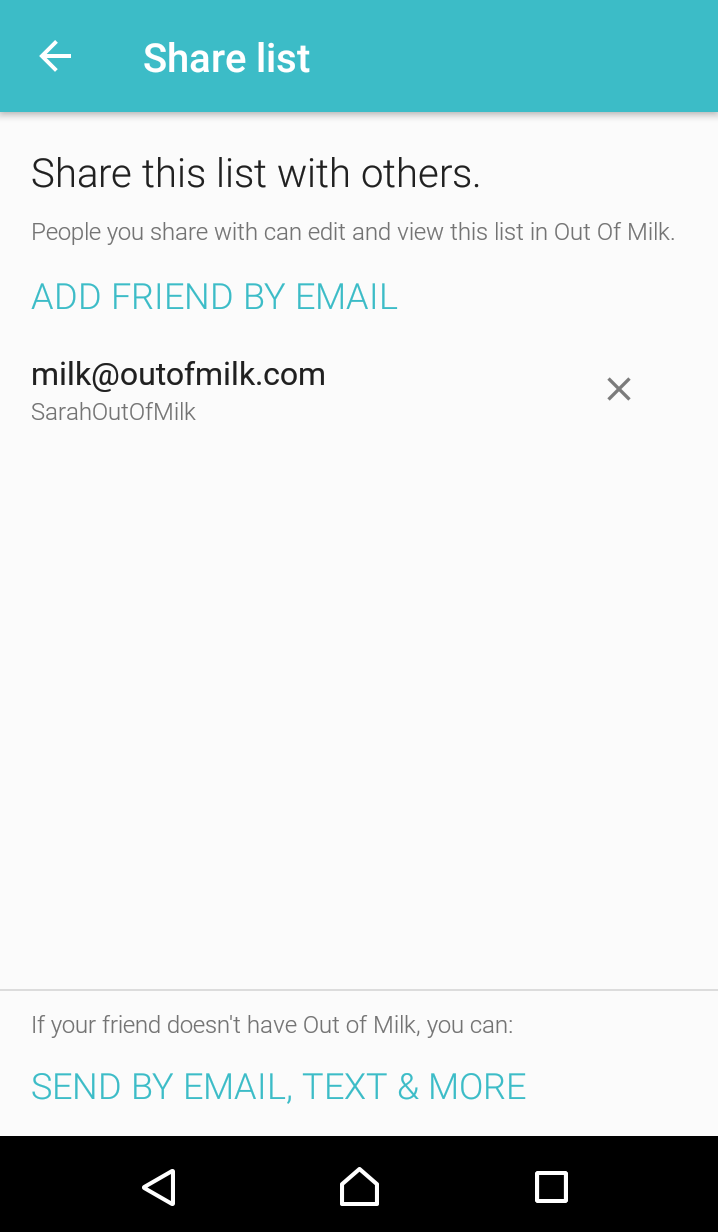 If the email address is not a registered Out of Milk user - You'll see a pop-up notification that the email address you entered isn't associated with an Out of Milk account. An email will also be sent to the email address you entered letting them know you'd like to share a list.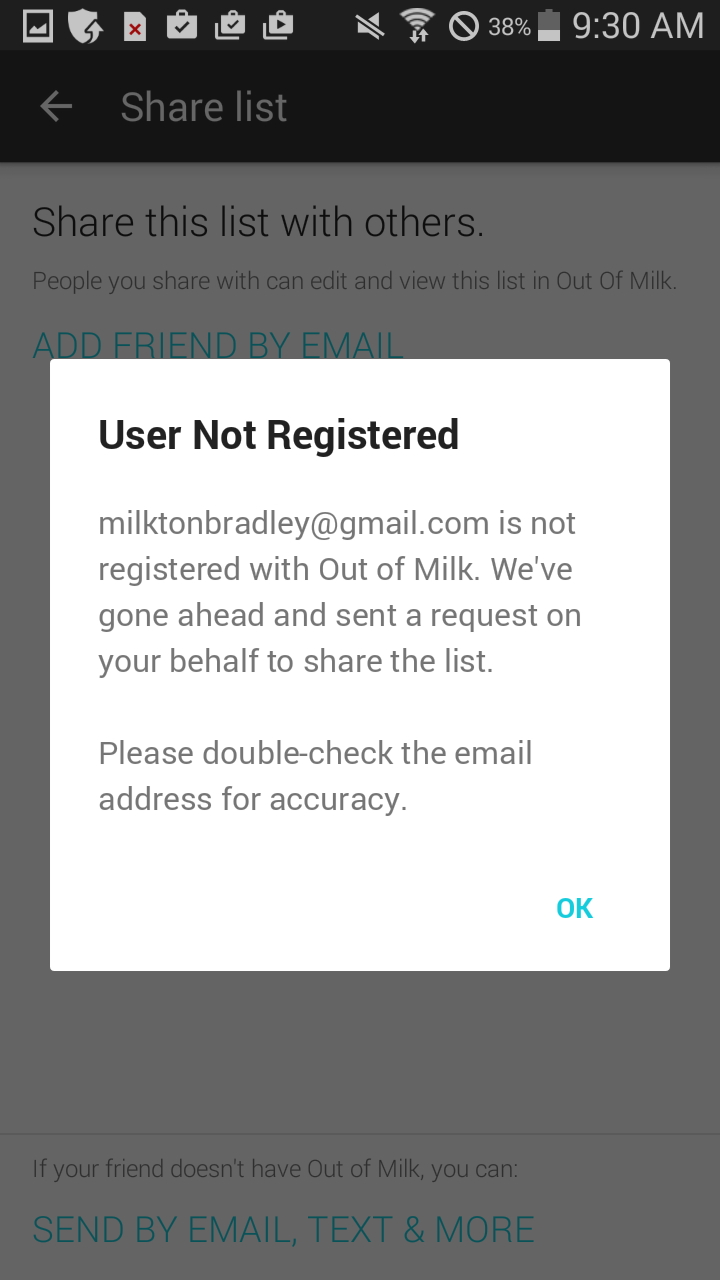 Tips:
The list itself will be sent to their Out of Milk account and not their email account.
Double check that the email address you entered is the exact same as it appears on your friends account. Everyone makes mistukes ;).
Make sure to have a good network connection when syncing and sharing lists. 
Confirm that your device's date and time settings are set to "Automatic Date and Time" & "Automatic Time Zone" - Manually changing the date and time on any device will likely cause a sync failure resulting in list data not saving properly. This could then result in problems sharing lists.
List shared with you? Click here to find out how to access your new list!
More questions about syncing? We've got answers.