Looking to move your items between your Shopping and Pantry Lists?
Want to copy an item onto another list for safe-keeping?
Here's how:
1. Open any Shopping or Pantry List and head to the overflow menu (3 vertical dots on the right) and select Move/Copy items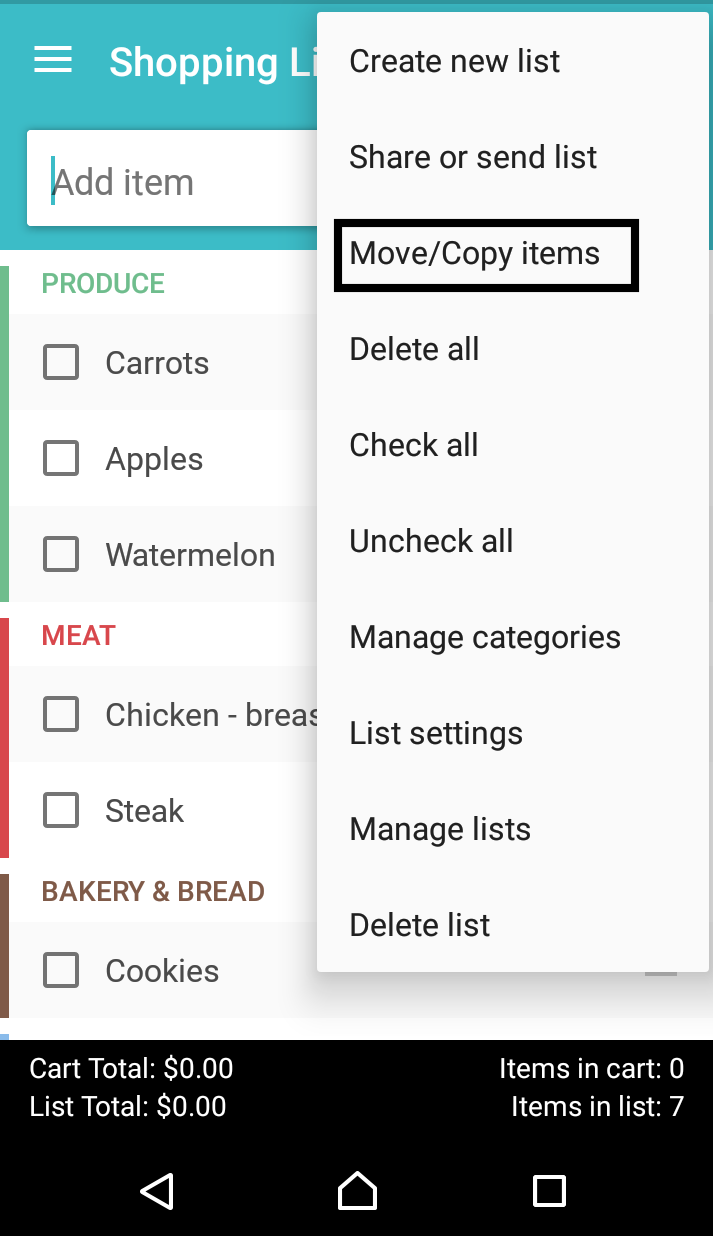 2. Check off the boxes next to all items you'd like to move/copy to another list. Once you have all your items, select either Move or Copy. Move will remove the selected items from your current list and relocate them to another list. Copy will leave the selected items on your current list while also adding them to another list.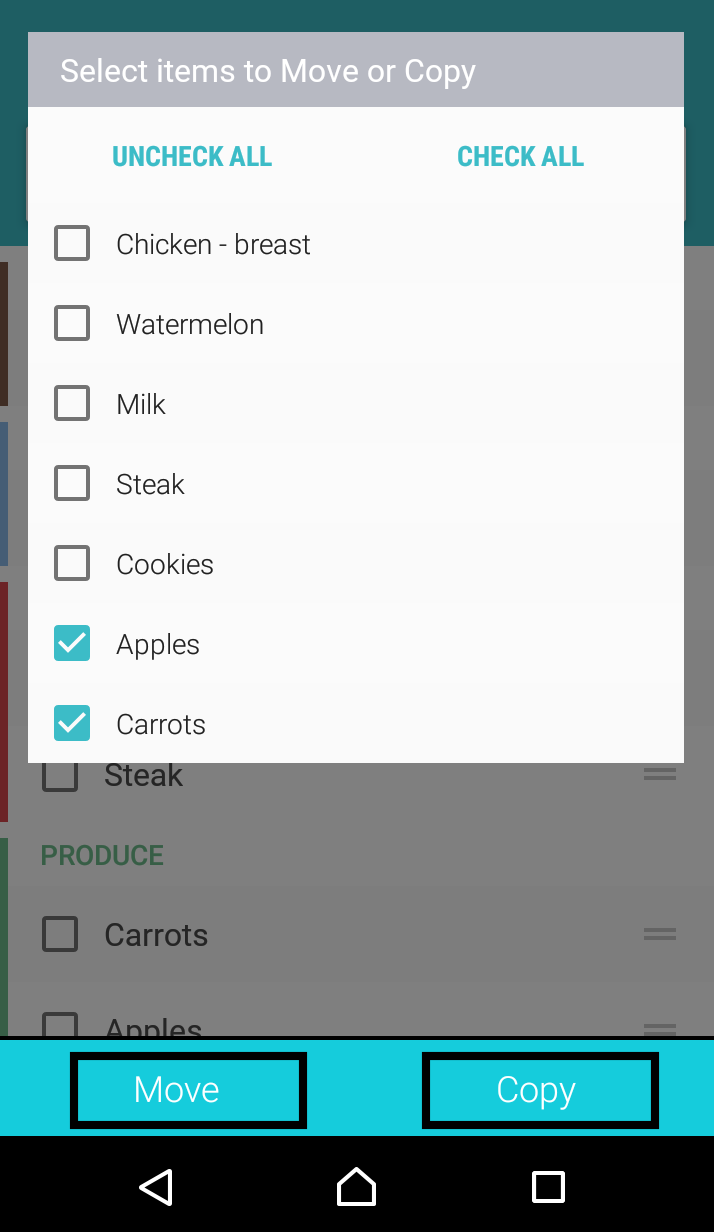 4. Select your target shopping or pantry list for the items you selected and hit Done.
5. You'll see a confirmation at the bottom of your screen, along with the option to undo the move. 
Those items have now been moved or copied to another list!
Relocated your stockpiled items into a Pantry List to make sure you never run out? Check out this article to learn more about managing your pantry item quantities!