One of the quickest ways to add items to your shopping list is via your Out of Milk widget (sorry Apple fans, this is only available on Android devices). And, with our newest update to widgets, you now have 6 different widgets to choose from.
Here's a breakdown of all the different widgets you have at your disposal and how to use them:
Once you've toggled through your widgets on your Android device, and land on the 6 Out of Milk widgets, tap the widget with the + sign in the center. This widget is solely meant to add items to your list.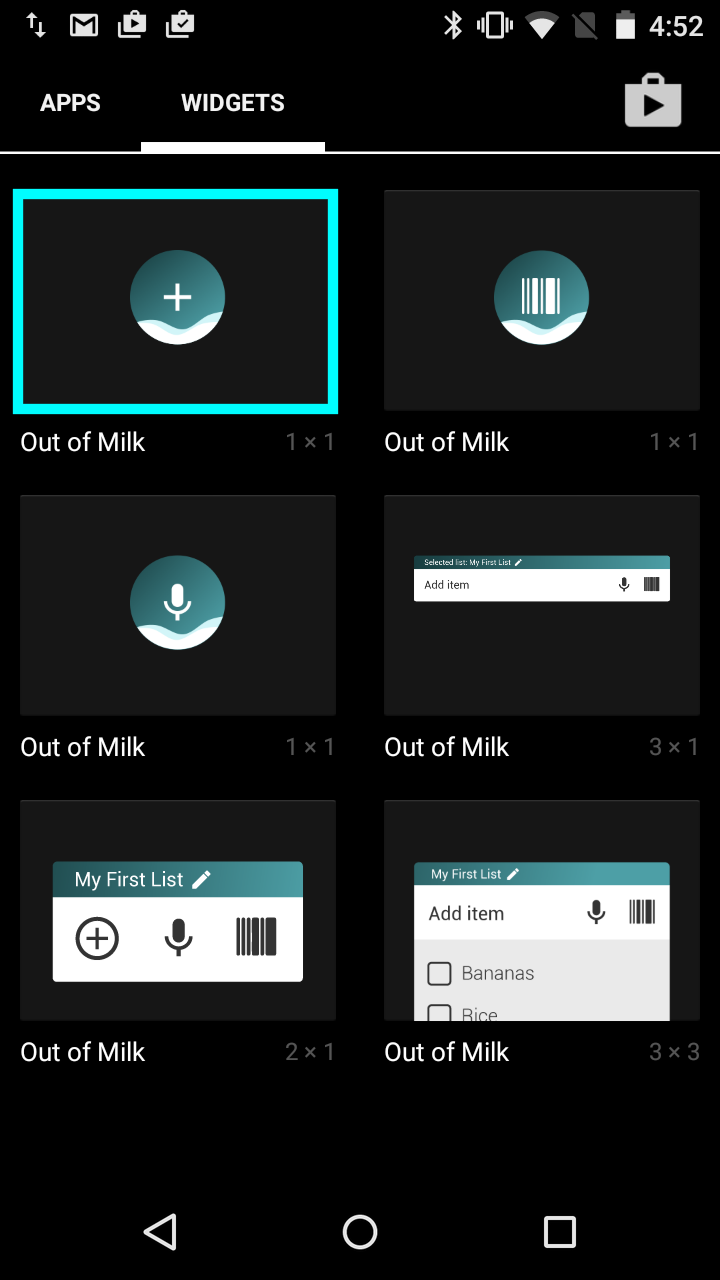 Now that you've tapped the widget with the + symbol, you'll be asked which list you want to use.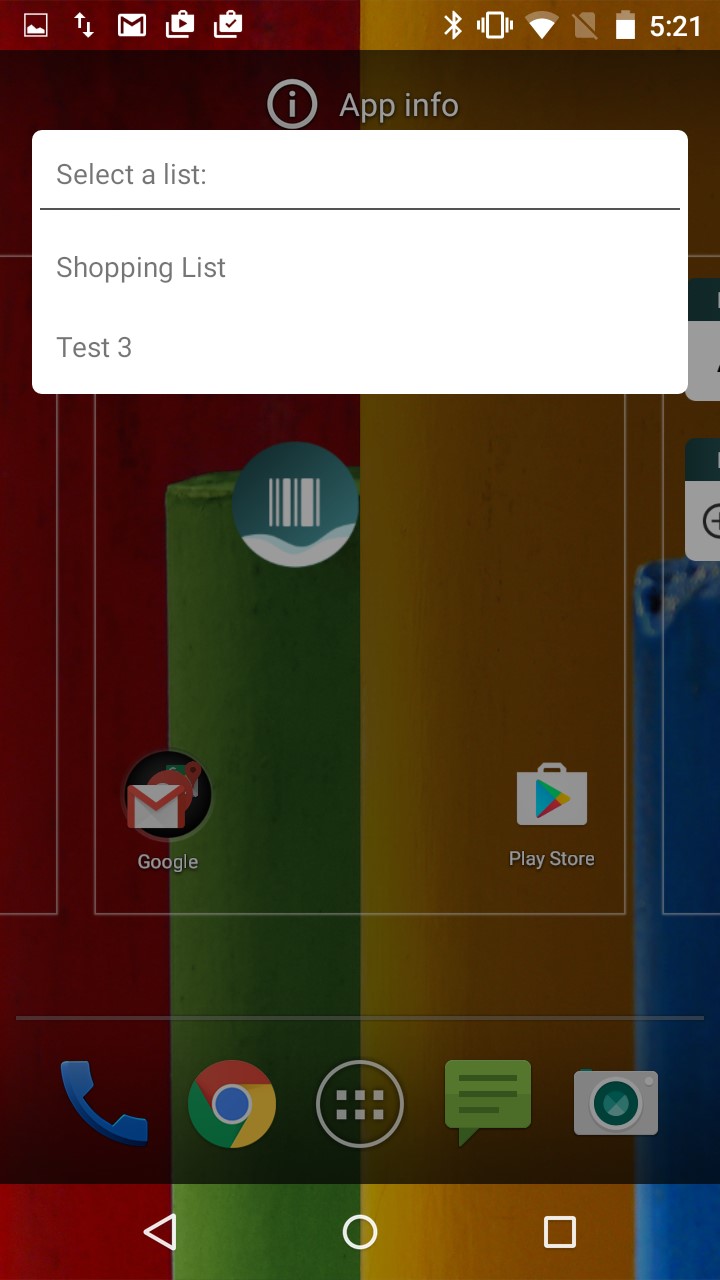 The next step is the best; simply type in the item you want to add to that list, and boom, your item has been added to that list!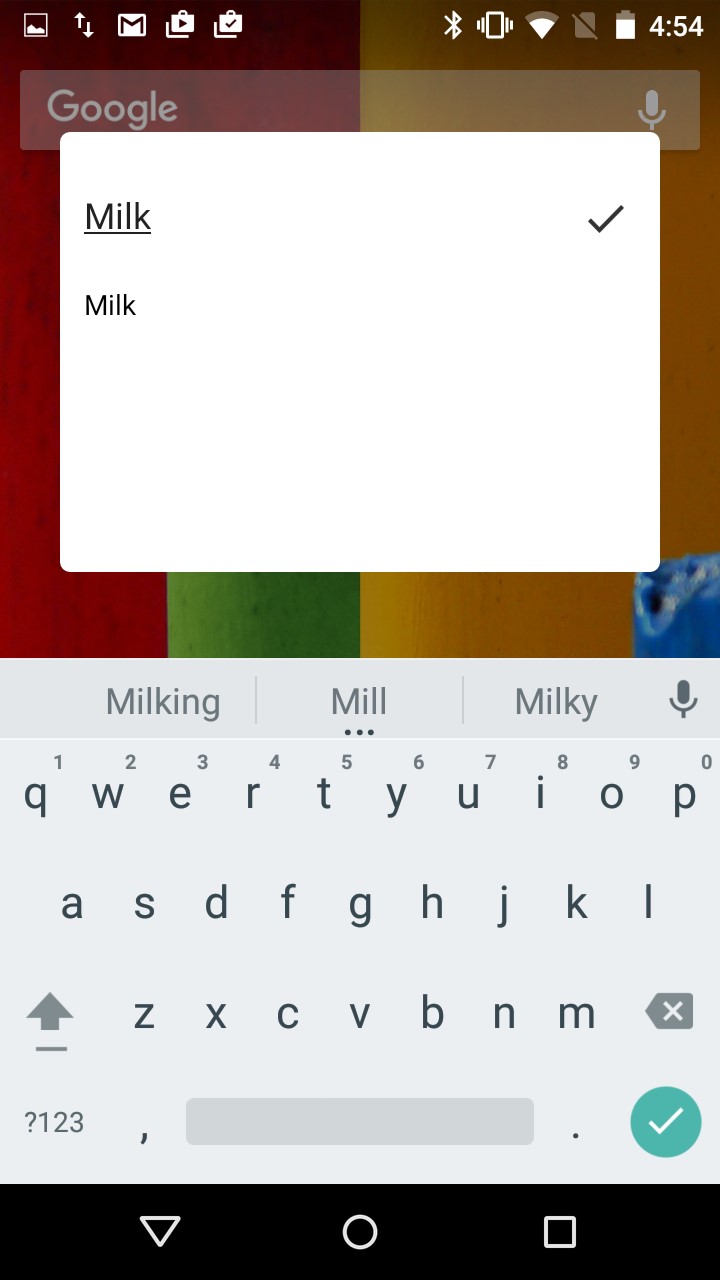 Note: You can only select 1 list using this, the barcode scanner, and microphone widget. 
The next two widgets are very similar to the first, in their functionality and simplicity. The circular widget with the barcode on it is meant for adding items to your list via the barcode scanner, and the circular widget with the microphone on it lets you add items to your list via the microphone.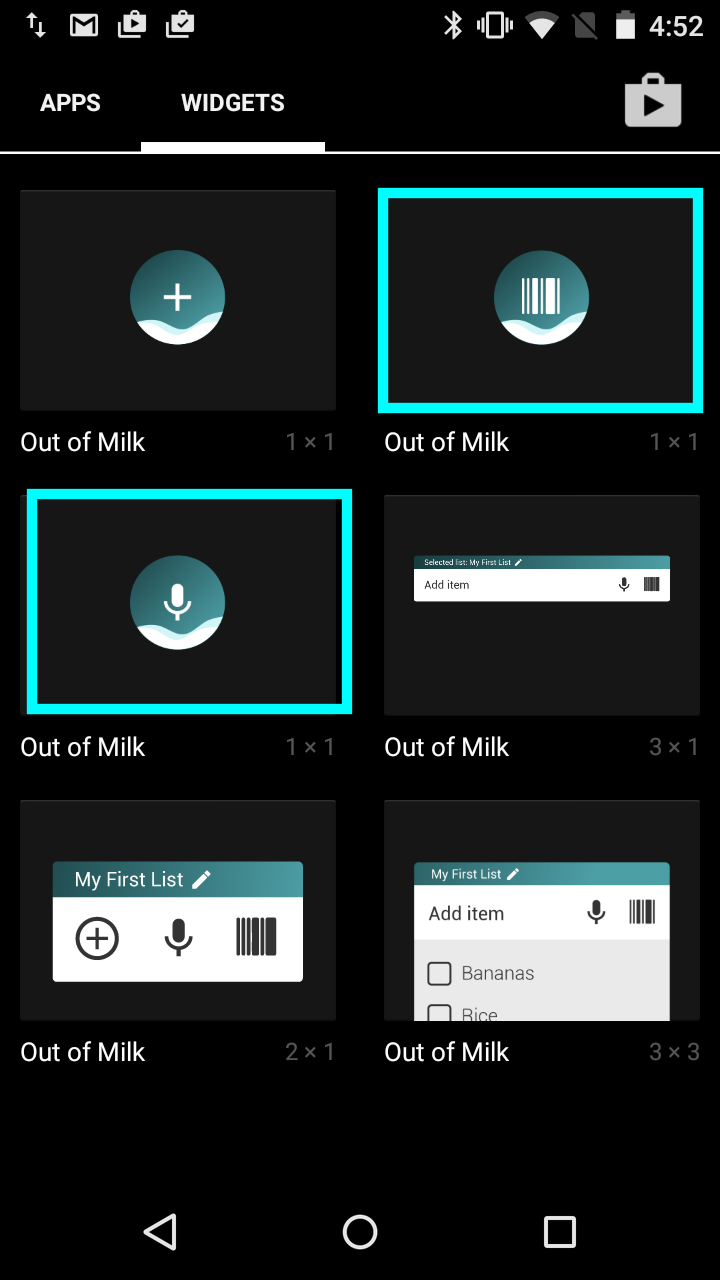 The next 3 widgets to choose from let you add items to your list either by typing it in, using the barcode scanner, and the microphone (talk about an all-in-one package!). Moreover, adding items to your list from any of these widgets is a similar experience across the board. Whether you're typing in the item in the search bar (or pressing the + icon) or using the barcode scanner, each of these 3 widgets works identically.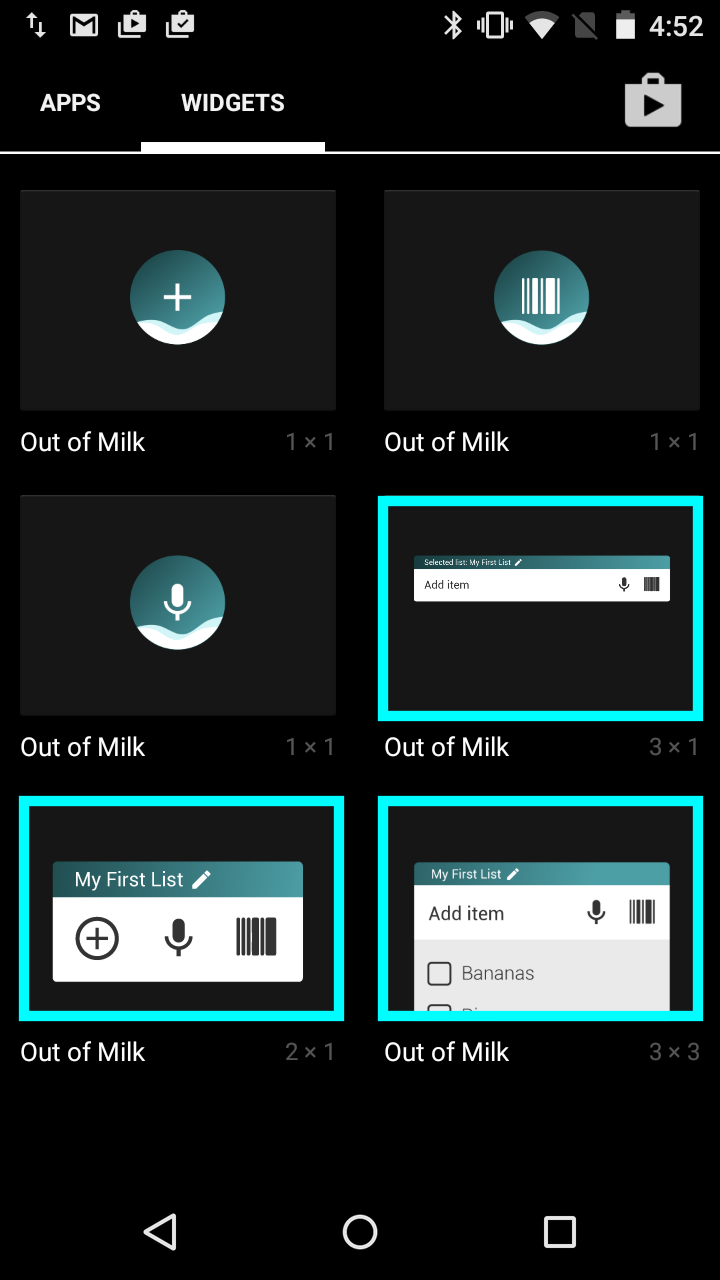 However, the last widget lets you see what items are on your list, which is pretty great!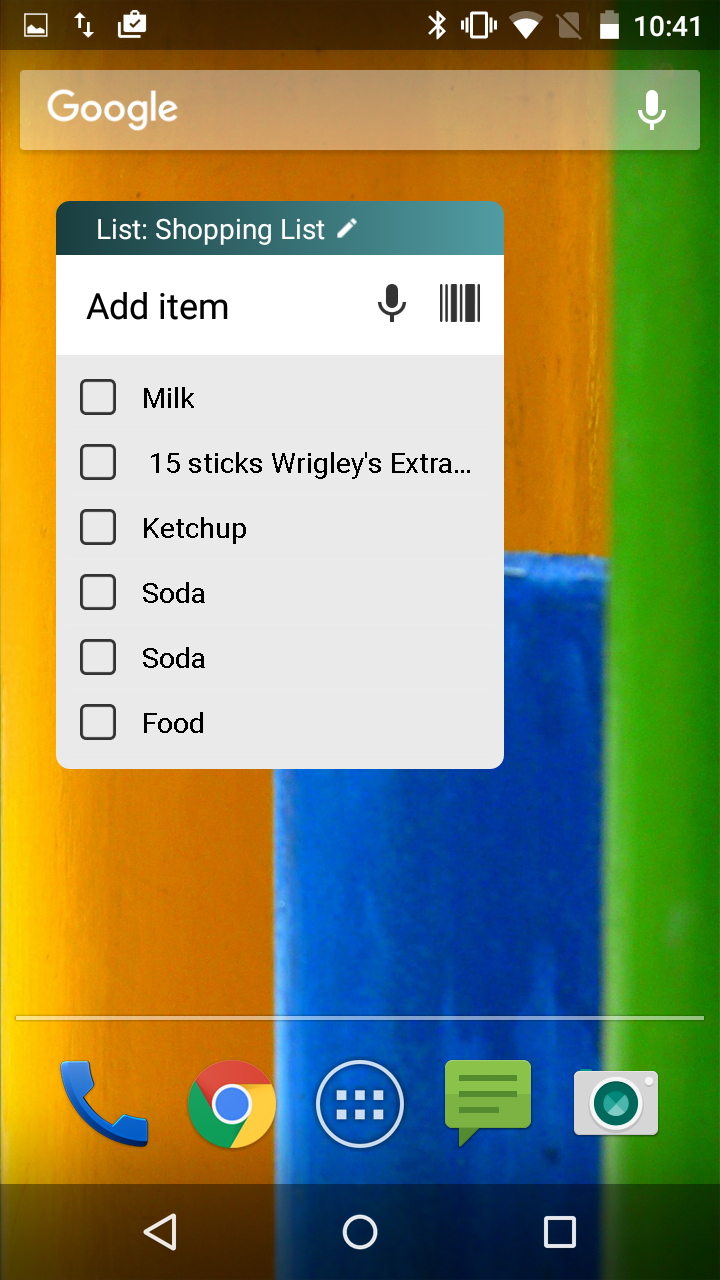 And just like when your using your list when in the app itself, checking the box next to the item sends that item to the Cart. On the widget, this is indicated by crossing through the object, indicating that it's now in the cart. To take it out of the cart, simply tap the checked box, and voila, it's out of the cart.
This widget is perfect for when you're at the store, and want put an item in your cart, but don't want to have to open the entire app. Because the widget is linked up with the app, whatever you do with the widget does the same to that list once you open the app. 
However, you cannot delete an item from your list via the widget.
Note: with these 3 widgets, you can change which list your adding items to.
For help on syncing your lists check out this great article!